This product is currently sold out.
Ordering this product may require 5-10 working days.
Customer Reviews
CPU

Support for 10th Generation Intel® Core™ i9 processors/Intel® Core™ i7 processors/ Intel® Core™ i5 processors/Intel® Core™ i3 processors/Intel® Pentium® processors/ Intel® Celeron® processors in the LGA1200 package

Chipset

Intel

®

 Z490 Express Chipset

Memory

Intel® Core™ i9/i7 processors: Support for DDR4 5000(O.C.)/4933(O.C.)/4800(O.C.)/ 4700(O.C.)/ 4600(O.C.)/ 4500(O.C.)/ 4400(O.C.)/ 4300(O.C.)/4266(O.C.) / 4133(O.C.) / 4000(O.C.) / 3866(O.C.) / 3800(O.C.) / 3733(O.C.) / 3666(O.C.) / 3600(O.C.) / 3466(O.C.) / 3400(O.C.) / 3333(O.C.) / 3300(O.C.) / 3200(O.C.) / 3000(O.C.) / 2933 / 2800 / 2666 / 2400 / 2133 MHz

Graphics
Integrated Graphics Processor+

Intel

®

 HD Graphics support

Audio
Realtek® ALC1220-VB codec
LAN

Intel

®

 2.5GbE LAN chip (2.5 Gbit/1 Gbit/100 Mbit)

Storage
6 x SATA 6Gb/s connectors
Back Panel Connectors:

 


2 x SMA antenna connectors (2T2R)
2 x Thunderbolt:tm: 3 connectors (USB Type-C:tm: ports, with USB 3.2 Gen 2 support)
4 x USB 3.2 Gen 2 Type-A ports (red)
2 x USB 3.2 Gen 1 ports
2 x USB 2.0/1.1 ports
1 x HDMI port
2 x RJ-45 ports
5 x audio jacks
Form Factor

ATX Form Factor; 30.5cm x 24.4cm
 Description
EXTREME POWER DESIGN
To unleash the full potential of the new Intel 10-core CPU, the motherboard requires the best CPU power design. With the best quality components and GIGABYTE R&D design capability, Z490 AORUS MASTER is a true beast among motherboards.
UNPARALLELED PERFORMANCE
GIGABYTE understands that our customer won't stop chasing better computer performance, and strive to deliver that in our products. For the Z490 series, protective and optimized memory trace enhance the performance; faster read and write speed save time and improve efficiency; and generous M.2 Storage with thermal guards ensure unthrottled read and write performance. Future upgrades to the Z490 are made possible by the use of PCIe 4.0-ready components.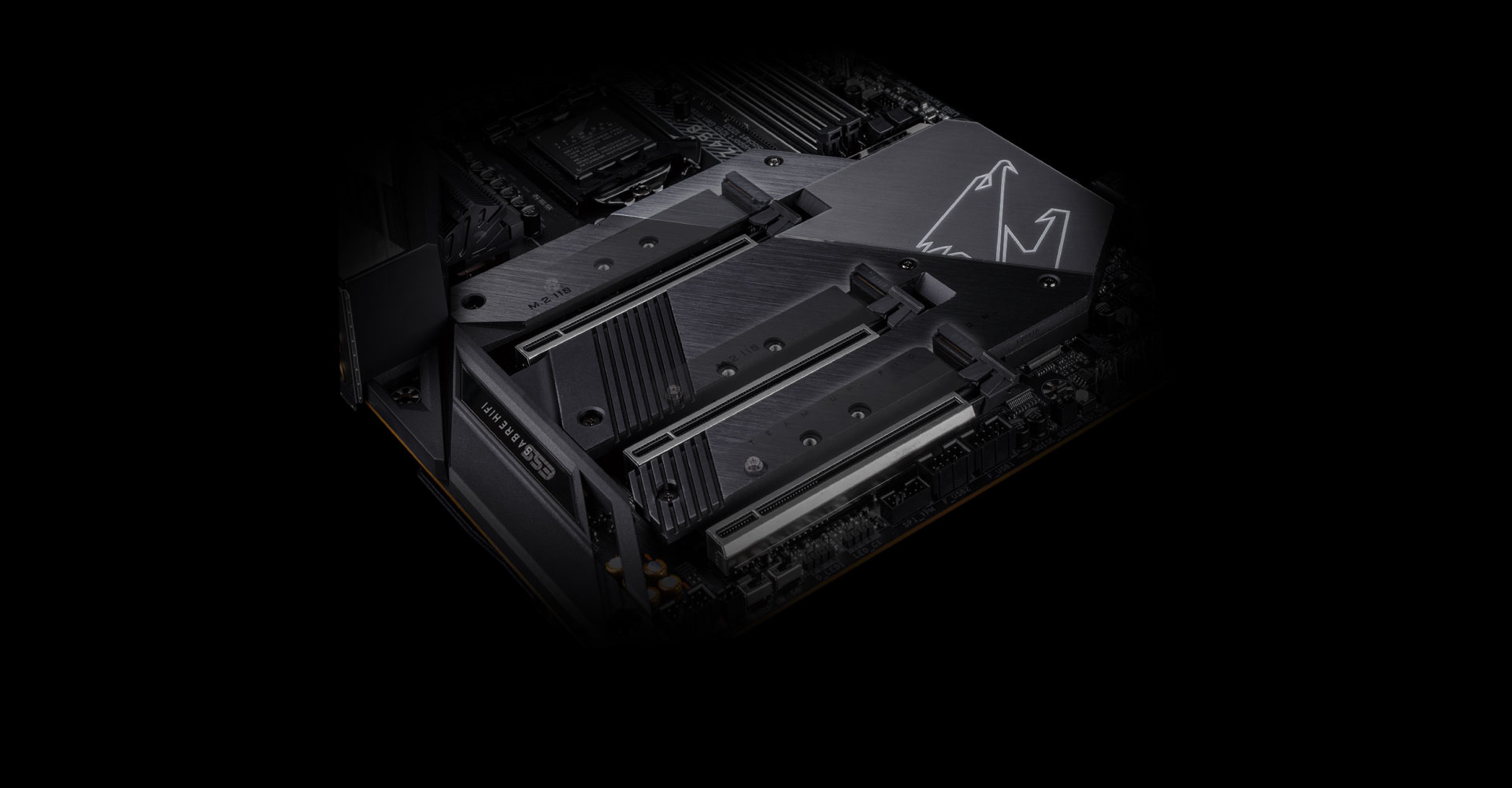 NEXT GENERATION CONNECTIVITY
A high-end product needs to be future-proof so your system stays up-to-date with the latest technology. Z490 AORUS MASTER provides all next generation network, storage, and WIFI connectivity to keep you up to speed.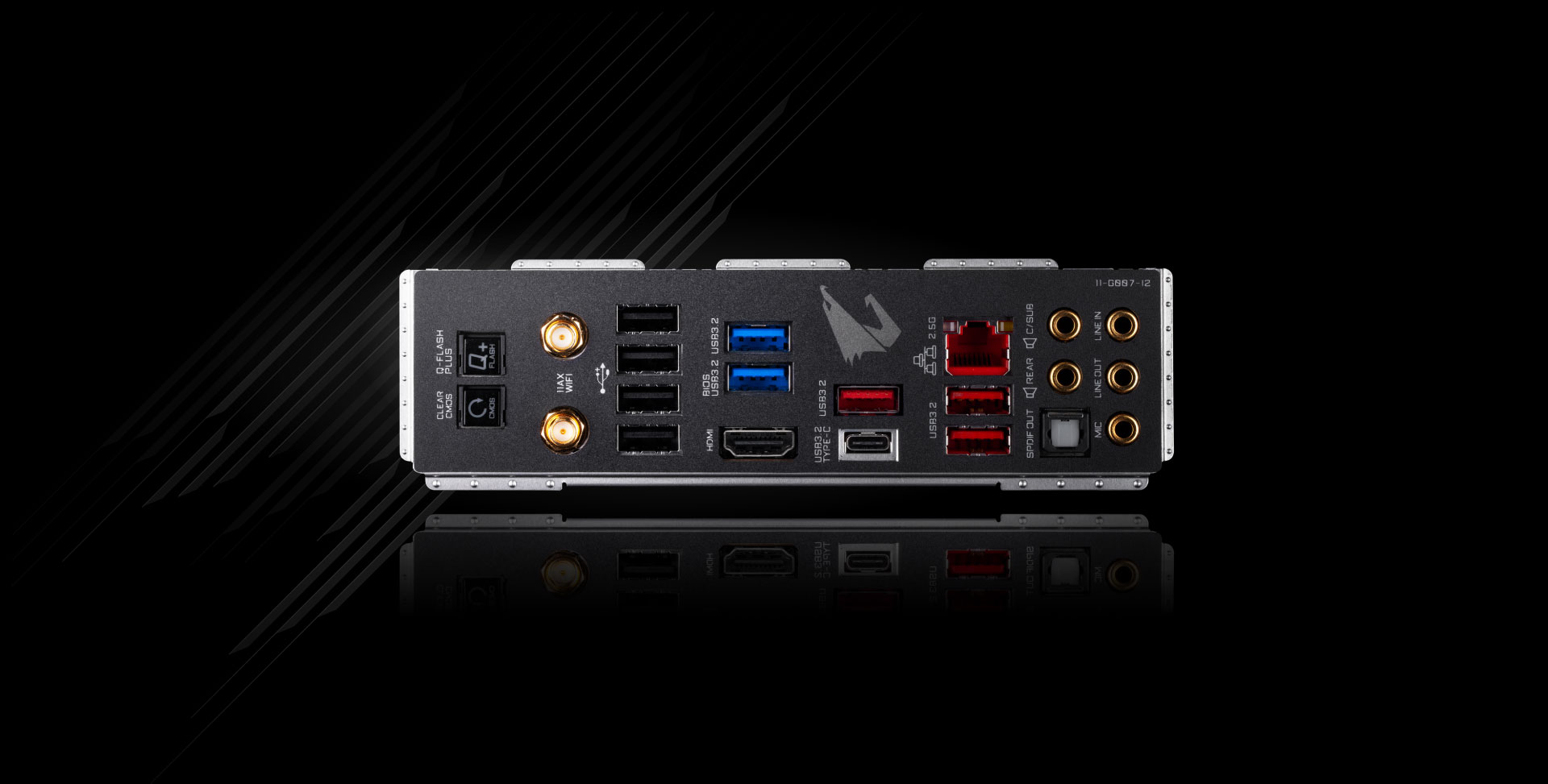 Thank you for your purchase.
When you buy from Techanic, your product is covered by a comprehensive local warranty to give you peace of mind. The warranty period depends on each respective Brands' policies as they apply to Singapore.
Buying from Techanic means your product has been automatically registered for you. You do not need to submit any additional requests or documents.
Visit us at 55 Serangoon North Ave 4 #09-01 Singapore 555859,
contact us at +65 8324 2642 (+65 Techanic) or email us at contact@techanic.com for any warranty-related matters.