This product is currently sold out.
Ordering this product may require 5-10 working days.
Customer Reviews
Model No.

SST-SG01B-F (black)

Material

Aluminum front panel, SECC body

Motherboard

Micro-ATX

Cooling system

| | |
| --- | --- |
| Front | -- |
| Rear | 1 x 80mm exhaust fan 2050rpm,Optional cross-flow fan |
| Side | 1 x 80mm intake fan 2050rpm Option 80mm or 70mm in thickness of 25mm, 15mm or 10mm |
| Top | 1 x 80mm fan slot |
| Bottom | -- |
| Internal | -- |

Drive bay

External

5.25" x 2

--

Internal

3.5" x 2

Expansion slot

4

Front I/O port

USB 2.0 x 4 (SST-SG01B-F, SST-SG01S-F only)




USB 2.0 x 2 + USB 3.0 x 2 (SST-SG01B-F-USB3.0, SST-SG01S-F-USB3.0 only)




IEEE 1394 x 1




Audio x 1




MIC x 1

Power supply
Optional standard PS2(ATX)
Expansion card

Full size long cards capable (14.5")*, width restriction-4.46"

Limitation of CPU cooler

82mm

Limitation of PSU

PSU + optical drive/5.25" device = 370mm

Dimension

263 mm (W) x 212 mm (H) x 393 mm (D), 21.9 liters




10.35" (W) x 8.35" (H) x 15.47" (D), 21.9 liters

Net weight

4.9 kg
Description
INTRODUCTION

The SG01-F takes another step forward in both performance and capabilities over the original Sugo's aluminum chassis, the SG01. With the case now capable of handling even more powerful graphics cards than ever before, the case still has the smaller dimension of its predecessor intact. The now classic Sugo styling and proportions continue to stand out from lesser SFF designs while its tried and true chassis layout still impresses with standard form factor accepting capacity. Built based on a brand new steel structure, the SG01-F is will again become the standard for builders looking to build quality SFF computers.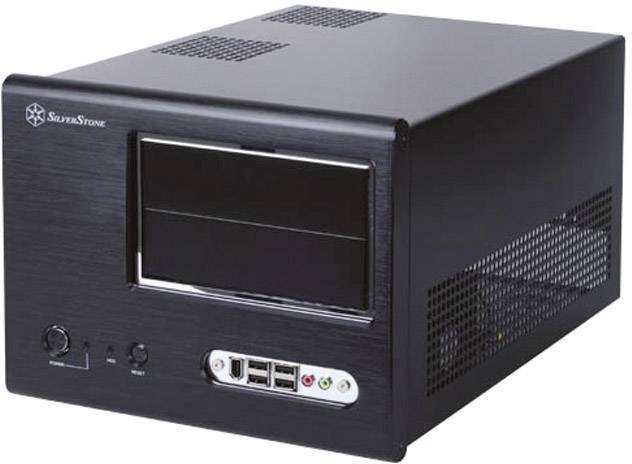 SPECIAL FEATURES
Steel structure for silent builds
Cleanly styled aluminum front panel
Enhanced cooling layout for high performance
Dual 5.25" and 3.5" drive bays
Micro ATX motherboard & ATX PSU compatible
Extended-length expansion cards support
Thank you for your purchase.
When you buy from Techanic, your product is covered by a comprehensive local warranty to give you peace of mind. The warranty period depends on each respective Brands' policies as they apply to Singapore.
Buying from Techanic means your product has been automatically registered for you. You do not need to submit any additional requests or documents.
Visit us at 55 Serangoon North Ave 4 #09-01 Singapore 555859,
contact us at +65 8324 2642 (+65 Techanic) or email us at contact@techanic.com for any warranty-related matters.