This product is currently sold out.
Ordering this product may require 5-10 working days.
Customer Reviews
NUMBER OF FANS
FAN DIMENSIONS

120 x 120 x 25mm / 4.7 x 4.7 x 0.98 inches

FAN SPEED
FAN POWER CONSUMPTION
FAN RATED CURRENT
FAN AIR PRESSURE

0.23 ~ 2.39 mmH2O

FAN BEARING

Two Ball Bearing

FAN NOISE LEVEL

14.3 ~ 34.3 dBA

FAN AIR FLOW

21.63 ~ 78.73 CFM

FAN LIGHTING

ARGB

FAN CABLE LENGTH (5V ARGB / PWM CABLE)

550 / 350mm; 21.65 / 13.78 inches

RADIATOR DIMENSIONS

274 x 120 x 27mm / 10.79 x 4.7 x 1.06 inches

RADIATOR WATER COOLING PIPE LENGTH

400mm / 15.75 inches



BLOCK DIMENSIONS

80.57x 66.82 x 48.58mm / 3.17 x 2.63 x 1.91 inches

BLOCK ARGB 5V CABLE LENGTH
PUMP LOAD CURRENT
PUMP SPEED
INTEL SOCKET

LGA 1150/1151/1155/1156/1200
LGA 1366/2011/2011-3/2066

AMD SOCKET

AM4/FM2+/FM2/FM1/AM3+/AM3/AM2+/AM2

ACCESSORIES

1 to 2 Fan PWM cable x 1
PSU Molex 4-Pin to 4-Pin(2 Pin Wired) Fan cable x 1
 Description
ROTATABLE BLOCKHEAD
Mount the cold plate at any orientation, turn the blockhead up to 270 degrees, and keep it upright.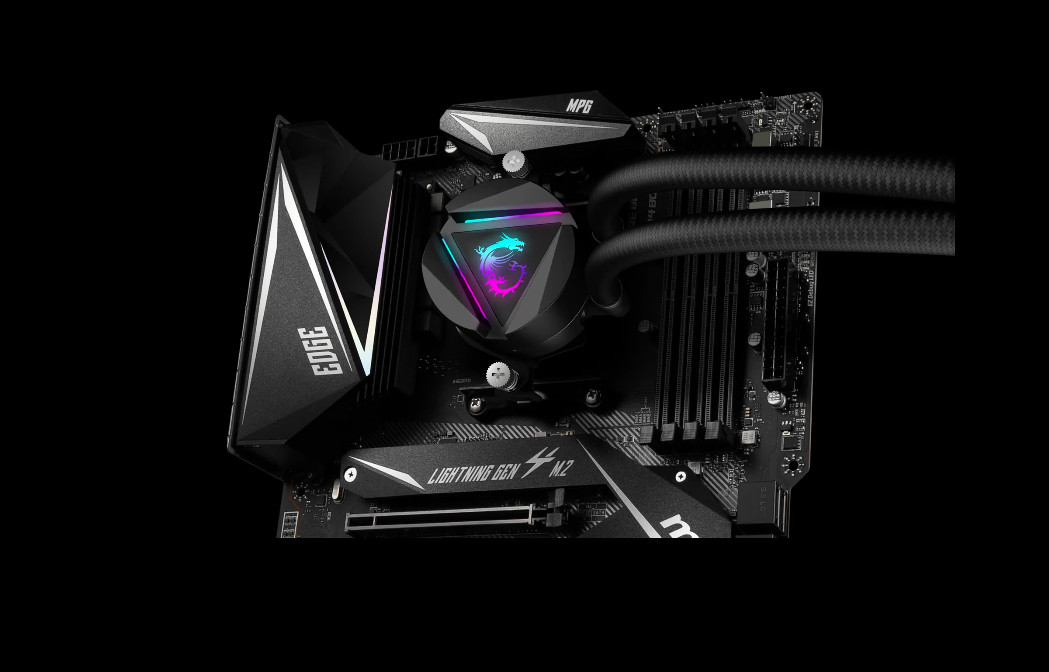 RADIATOR PUMP DESIGN
The pump has been integrated into the radiator for sound dampening and noise reduction. Additionally, placing the pump into the radiator also increases the pump's life expectancy by moving it away from the heat source.
PUMP MOTOR RESONANCE ELIMINATION
A durable three phase motor at the core of the pump generates minimal vibrations for long-lasting operation.
HIGH THERMAL DISSIPATION
A split pathway through the radiator rapidly dissipates heat, cooled liquid is then pumped back into the loop.
EVAPORATION PROOF TUBING
Constructed with three layers of netted plastic tubing and a reinforced mesh exterior.
Thank you for your purchase.
When you buy from Techanic, your product is covered by a comprehensive local warranty to give you peace of mind. The warranty period depends on each respective Brands' policies as they apply to Singapore.
Buying from Techanic means your product has been automatically registered for you. You do not need to submit any additional requests or documents.
Visit us at 55 Serangoon North Ave 4 #09-01 Singapore 555859,
contact us at +65 8324 2642 (+65 Techanic) or email us at contact@techanic.com for any warranty-related matters.