This product is currently sold out.
Ordering this product may require 5-10 working days.
Customer Reviews
Brand Name

IN WIN

Item model number

IW-103-White

Item Weight
Product Dimensions (H x W x D)

16.7" x 8.3" x 18.6"

Package Dimension (H x W x D)

19.9" x 11.1" x 20.9"

Color
White
Thermal Solution Compatibility

1 x 120mm Rear Fan / 120 mm Radiator




2 x 120mm Side Fan / 240mm Radiator




3 x 120mm Bottom Fan / 360mm Radiator

Front Ports

2 x USB 3.0




HD Audio

Internal Drive Bays

2 x 3.5"
2 x 2.5" (Max. up to 4 bays)
Description
Sharp Exterior Pinstripe Design
The 103 produces gamer vibes with its pinstripe design and sharp exterior. It's an opportunity to feel your own style and build a stunning rig.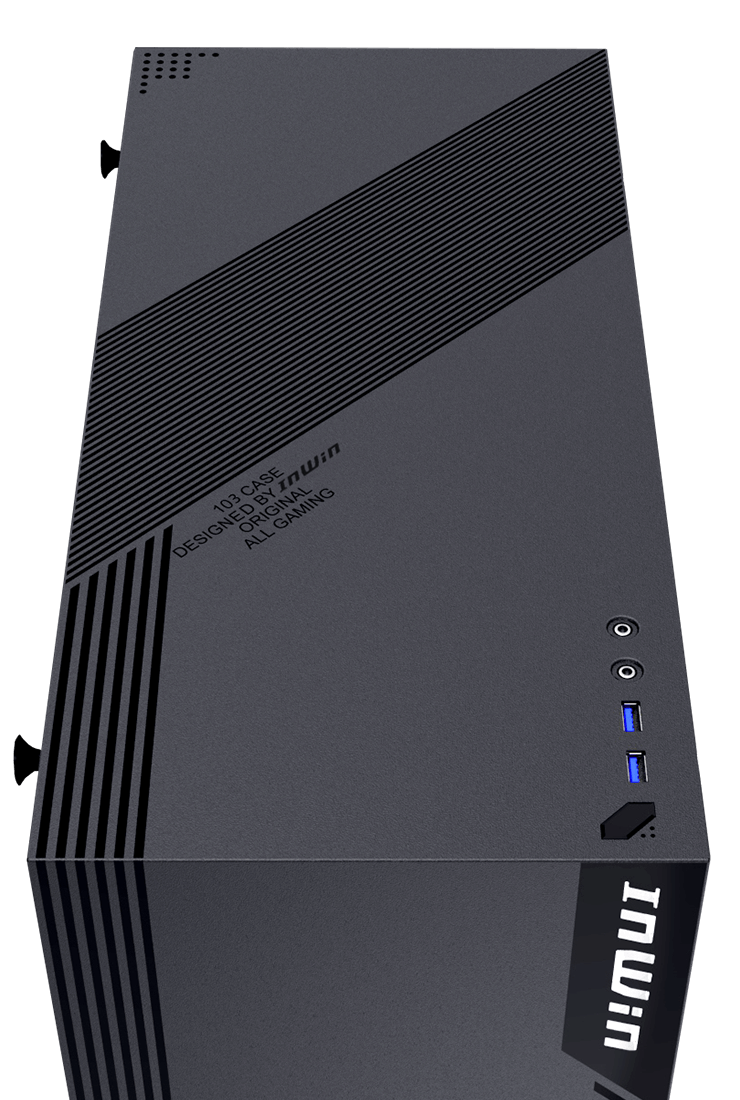 Stay Cool!
The 103 supports up to 6 fans and can accommodate radiators at the rear, side and bottom. This extremely flexible interior structure allows the users to have optimal cooling performance.
Thank you for your purchase.
When you buy from Techanic, your product is covered by a comprehensive local warranty to give you peace of mind. The warranty period depends on each respective Brands' policies as they apply to Singapore.
Buying from Techanic means your product has been automatically registered for you. You do not need to submit any additional requests or documents.
Visit us at 55 Serangoon North Ave 4 #09-01 Singapore 555859,
contact us at +65 8324 2642 (+65 Techanic) or email us at contact@techanic.com for any warranty-related matters.