This product is currently sold out.
Ordering this product may require 5-10 working days.
Customer Reviews
CPU

Support for 10th Generation Intel® Core™ i9 processors/Intel® Core™ i7 processors/ Intel® Core™ i5 processors/Intel® Core™ i3 processors/Intel® Pentium® processors/ Intel® Celeron® processors in the LGA1200 package

Chipset

Intel

®

 Z490 Express Chipset

Memory

Intel® Core™ i9/i7 processors: Support for DDR4 5000(O.C.)/4933(O.C.)/4800(O.C.)/ 4700(O.C.)/ 4600(O.C.)/ 4500(O.C.)/ 4400(O.C.)/ 4300(O.C.)/4266(O.C.) / 4133(O.C.) / 4000(O.C.) / 3866(O.C.) / 3800(O.C.) / 3733(O.C.) / 3666(O.C.) / 3600(O.C.) / 3466(O.C.) / 3400(O.C.) / 3333(O.C.) / 3300(O.C.) / 3200(O.C.) / 3000(O.C.) / 2933 / 2800 / 2666 / 2400 / 2133 MHz

Graphics
Integrated Graphics Processor+Intel® Thunderbolt:tm: 3 Controller
Audio
Realtek® ALC1220-VB codec+ESS ES9218P DAC (front panel audio)
LAN
1 x Aquantia 10GbE LAN chip (10 Gbit/5 Gbit/2.5 Gbit//1 Gbit/100 Mbit) (LAN1)
Storage
6 x SATA 6Gb/s connectors
Back Panel Connectors:

 


2 x SMA antenna connectors (2T2R)
2 x Thunderbolt:tm: 3 connectors (USB Type-C:tm: ports, with USB 3.2 Gen 2 support)
4 x USB 3.2 Gen 2 Type-A ports (red)
2 x USB 3.2 Gen 1 ports
2 x USB 2.0/1.1 ports
1 x HDMI port
2 x RJ-45 ports
5 x audio jacks
Form Factor
E-ATX Form Factor; 30.5cm x 27.1cm
THERMAL REACTIVE ARMOR
Z490 AORUS XTREME uses an unprecedented and innovative thermal design to ensure the best CPU, Chipset, SSD stability and low temperatures under full load application and gaming.
EXTREME POWER DESIGN
To unleash the full potential of the new Intel 10-core CPU, the motherboard requires the best CPU power design. With the best quality components and GIGABYTE R&D design capability, Z490 AORUS XTREME is a true beast among motherboards.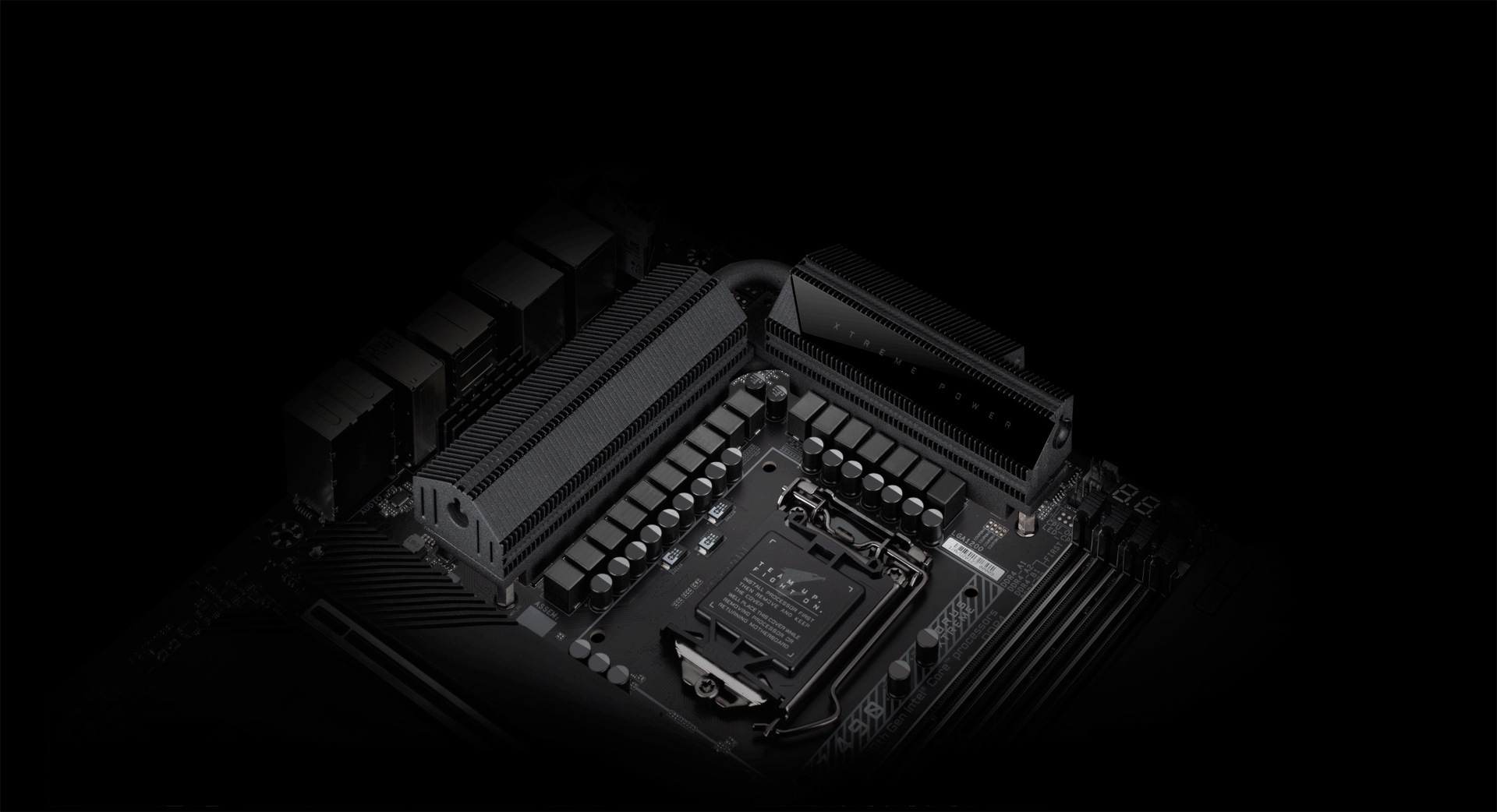 XTREME MEMORY
Z490 AORUS XTREME uses revolutionary "XTREME MEMORY" technology, which includes Shielded Memory Routing, SMT DIMM, and Tantalum Polymer Capacitors Array to minimize all noise and electrical interference and reach the highest memory clock.
Thank you for your purchase.
When you buy from Techanic, your product is covered by a comprehensive local warranty to give you peace of mind. The warranty period depends on each respective Brands' policies as they apply to Singapore.
Buying from Techanic means your product has been automatically registered for you. You do not need to submit any additional requests or documents.
Visit us at 55 Serangoon North Ave 4 #09-01 Singapore 555859,
contact us at +65 8324 2642 (+65 Techanic) or email us at contact@techanic.com for any warranty-related matters.