This product is currently sold out.
Ordering this product may require 5-10 working days.
Customer Reviews
| | |
| --- | --- |
| MODEL | MPY-750V-AGBAG-UK |
| ATX VERSION | ATX 12V |
| PFC | Active PFC |
| INPUT VOLTAGE | 100-240V |
| INPUT CURRENT | 10-5A |
| INPUT FREQUENCY | 50-60Hz |
| DIMENSIONS (L X W X H) | 160 x 150 x 86 mm |
| FAN SIZE | 135mm |
| FAN BEARING | FDB |
| FAN SPEED | 1545 RPM |
| FAN NOISE LEVEL MAX | 32.5 dBA |
| EFFICIENCY | 90% @ Typical Load |
| ERP 2014 LOT 3 | Yes |
| POWER GOOD SIGNAL | 100-500ms |
| HOLD UP TIME | 17ms |
| MTBF | >100,000 Hours |
| PROTECTIONS | OVP, OPP, SCP, OCP, UVP, OTP |
| REGULATORY | CCC, CE, TUV-RH, RCM, EAC, cTUVus, FCC, BSMI, KC, CB |
| ATX 24-PIN CONNECTORS | 1 |
| EPS 4+4 PIN CONNECTORS | 1 |
| EPS 8 PIN CONNECTOR | 1 |
| SATA CONNECTORS | 12 |
| PERIPHERAL 4-PIN CONNECTORS | 4 |
| FDD CABLE 4-PIN CONNECTORS | 1 |
| PCI-E 6+2 PIN CONNECTORS | 4 |
| WATTAGE | 500 to 750W |
| MODULAR | Full Modular |
Description 
80 PLUS GOLD AND ETA-A CERTIFIED
The efficiency of your power supply unit is important because it directly affects you system's performance and your power bill. The efficiency rating does not reflect the quality or reliability of a PSU. It only reflects the unit's ability to move power from the wall to your components. The higher a PSU's efficiency is, the lower the total amount of power it needs to power your system. The V Gold series has an 80 PLUS Gold efficiency rating as well as an ETA-A certification from Cybernetics, meaning it has a guaranteed typical efficiency of 90%.
PERFORMANCE DRIVEN TOPOLOGY
The V Gold is a professional grade power supply unit made for everyday use. It's more than just the 80 PLUS Gold efficiency rating. It's the performance, stability, reliability, lifespan, and so much more. That quality starts with the technology used on the inside. The half-bridge LLC resonant converter and DC-DC technology, made with 100% Japanese capacitors, work together to create a PSU that offers reliable and stable voltage outputs for safer, more reliable performance and higher efficiency.
FULL-MODULAR CABLING
Cabling is often the most troublesome part of building a PC. The V Gold can't solve all your cabling problems but it's an excellent place to start. With full control and customization of your cables, you don't have to have excess cables cluttering your PC. This level of control can reduce cable bulk which can increase airflow and make your system look as great as it runs. And with the included 16AWG PCIe cables, you'll get increases to both efficiency and style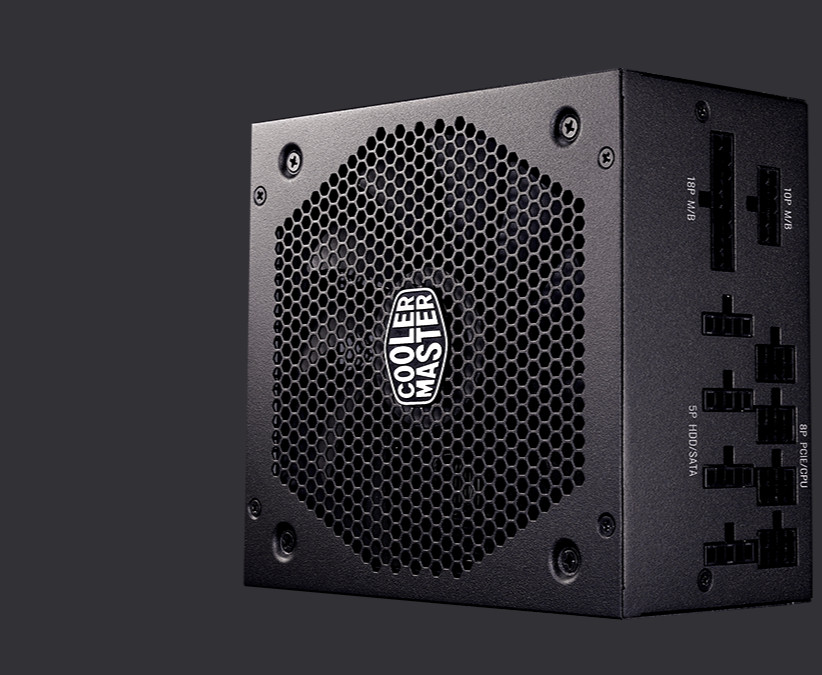 IMPROVED PCIE CABLE CONDUCTIVITY
The V Gold series comes with 16AWG PCIe cables. These are thicker than
current industry standard 18AWG cables, meaning less heat resistance during
use. The reduction in heat resistance improves efficiency and stability so your
components can get the most out of that 80 PLUS Gold rating. As an added
bonus, the lower resistance means less ambient heat in your case being
expelled from your cables, making your entire system safer and cooler than
the same setup with standard issue cables.
Thank you for your purchase.
When you buy from Techanic, your product is covered by a comprehensive local warranty to give you peace of mind. The warranty period depends on each respective Brands' policies as they apply to Singapore.
Buying from Techanic means your product has been automatically registered for you. You do not need to submit any additional requests or documents.
Visit us at 55 Serangoon North Ave 4 #09-01 Singapore 555859,
contact us at +65 8324 2642 (+65 Techanic) or email us at contact@techanic.com for any warranty-related matters.