This product is currently sold out.
Ordering this product may require 5-10 working days.
Customer Reviews
MODEL NUMBER
MCM-H500-IGNN-S01
AVAILABLE COLOR(S)
Iron Grey
MATERIALS
Steel, Plastic, 

Mesh

DIMENSIONS (L X W X H)
525 x 228 x 502mm (Incl. Panels)
MOTHERBOARD SUPPORT
Mini ITX, Micro ATX, ATX, SSI CEB, E-ATX*, (*support for up to 12" x 10.7", will limit cable management features)
EXPANSION SLOTS
7

5.25" DRIVE BAYS
N/A
2.5" / 3.5" DRIVE BAYS (COMBO)
2

2.5" DRIVE BAYS
2

I/O PANEL
2x USB 3.2 Gen 1 (formerly USB 3.0), 2x USB 2.0, 1x 3.5mm Audio Jack, 1x 3.5mm Mic Jack, 1x ARGB Controller, 1x ARGB 2-to-3 splitter
PRE-INSTALLED FANS - FRONT

2x 200mm ARGB Fan
PRE-INSTALLED FANS - REAR
1x 120mm (Black)
FAN SUPPORT - TOP

2x 120mm, 2x 140mm, 1x 200mm
FAN SUPPORT - FRONT
3x 120mm, 2x 140mm, 2x 200mm
FAN SUPPORT - REAR
1x 120mm
RADIATOR SUPPORT - TOP
120mm, 140mm, 240mm
RADIATOR SUPPORT - FRONT
120mm, 140mm, 200mm, 240mm, 280mm, 360mm
RADIATOR SUPPORT - REAR
120mm
CLEARANCE - CPU COOLER
167mm/6.5"
CLEARANCE - GFX
180mm/7.1"
CLEARANCE - PSU
210mm (w/o radiator installed), 160mm (with radiator installed)
POWER SUPPLY SUPPORT
Bottom mount, ATX
DUST FILTERS
Top, Front, Bottom
EAN CODE
4719512095256
UPC CODE

884102044670

SERIES
MasterBox Series
SIZE
Mid ITX

Description 
PERFORMANCE COMES IN PAIRS
Two front panels, two 200mm ARGB fans, and a handle to grip onto when the adrenaline kicks in. The MasterCase H500 is established as the go-to chassis for high performance airflow. Now, with 200mm ARGB fans, its legacy is upgraded with premium lighting.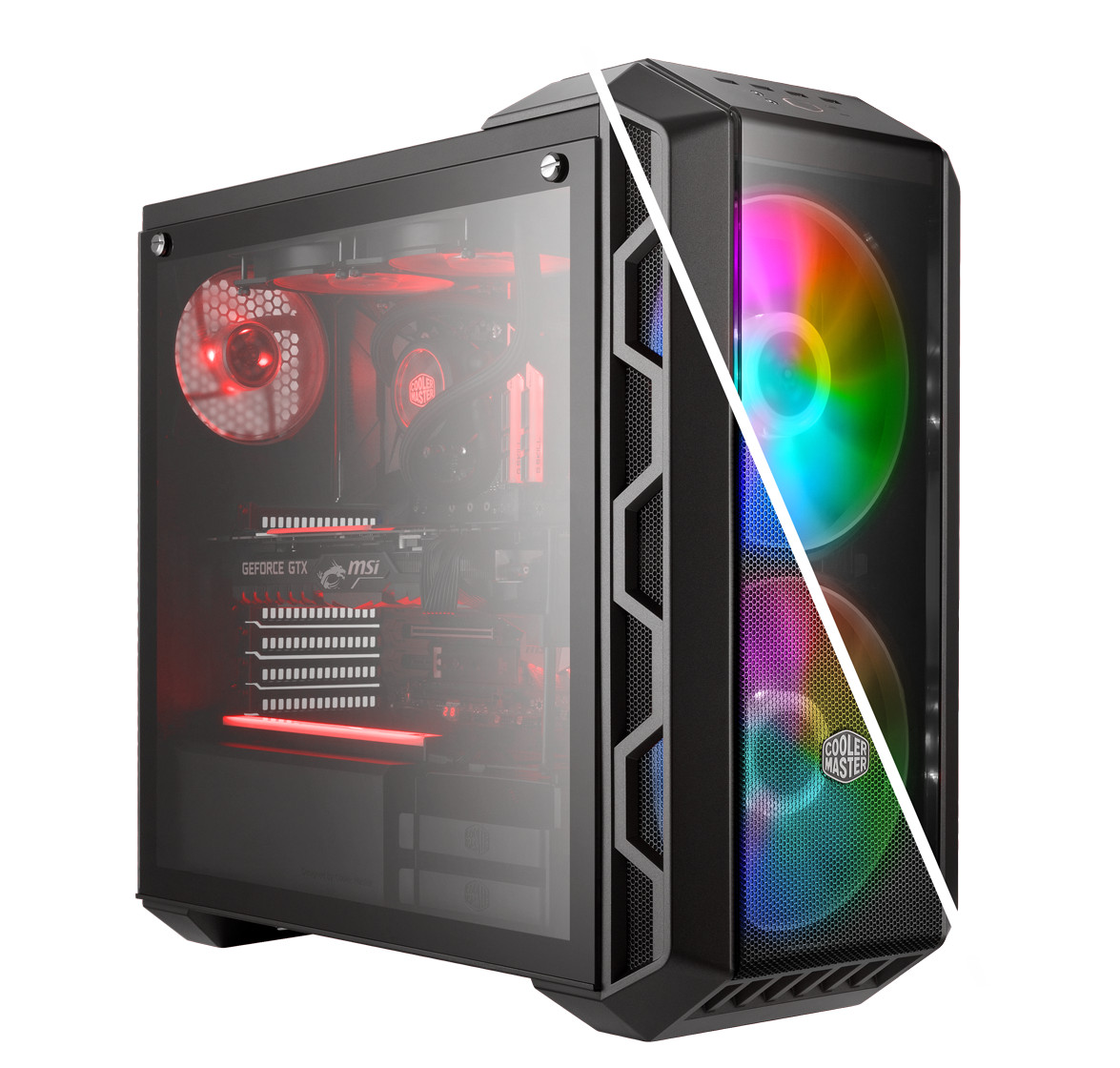 DUAL 200MM ARGB FANS
The iconic, addressable RGB fans are the core of the H-Series in design and function, capable of operating quietly while moving high volumes of air due to their size.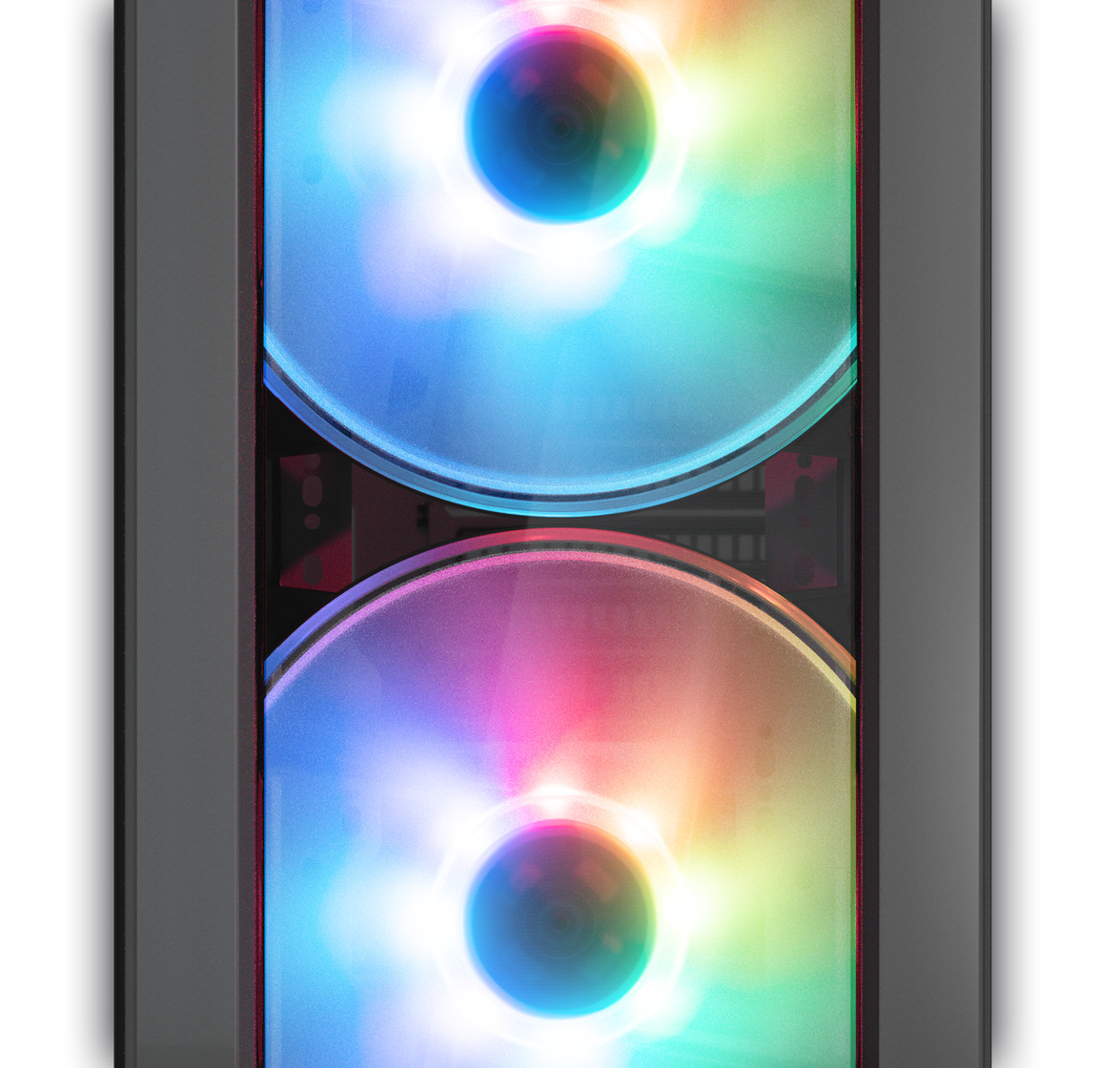 ARGB LIGHTING SYSTEM
The pre-installed ARGB fans can be managed by either the motherboard or an included controller, connected by the included splitter, to create a comprehensive ARGB lighting system.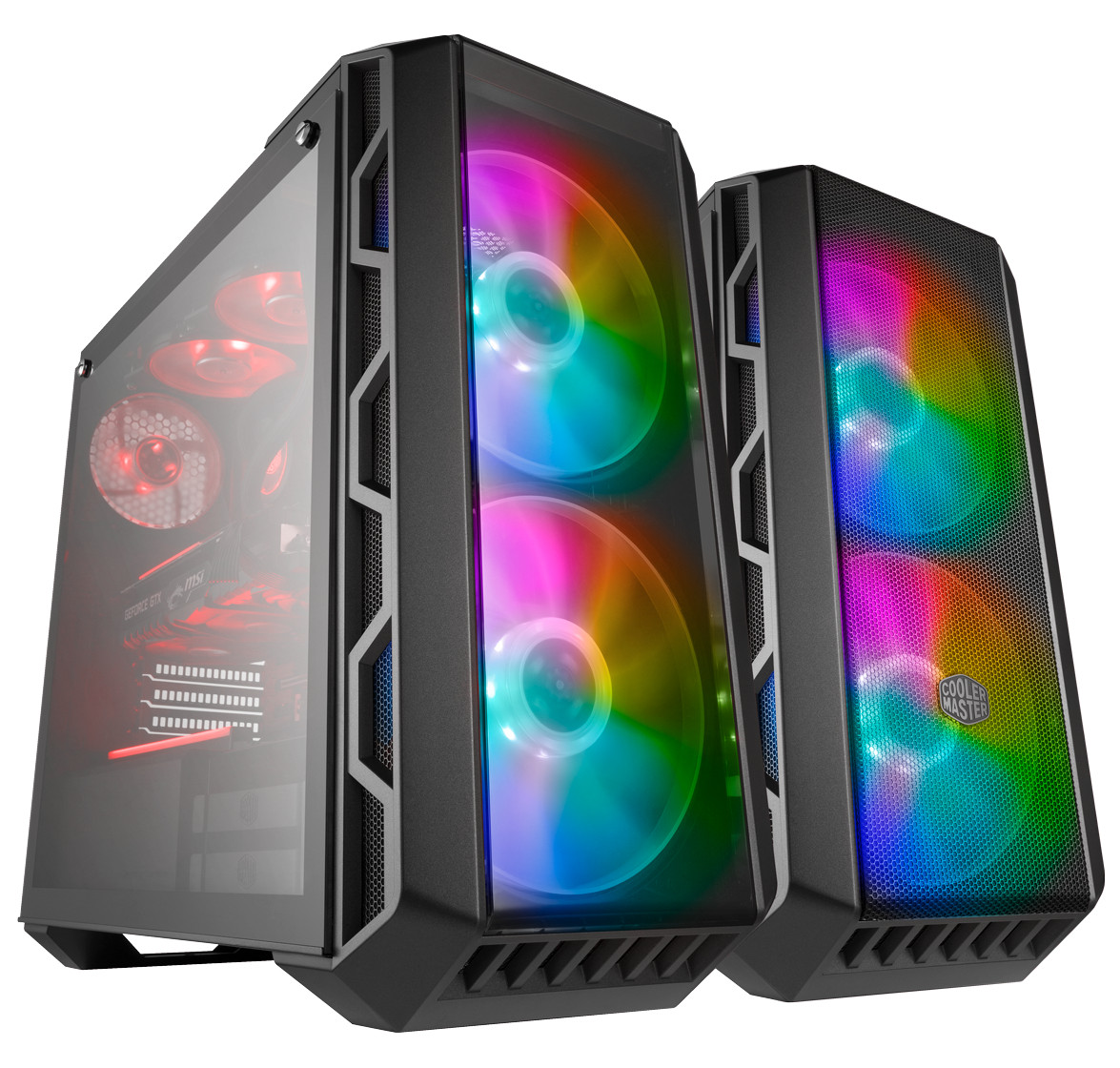 TEMPERED GLASS SIDE PANEL
Gaming hardware, cooling components, and the pure pride of the builder is shown in panoramic view through an edge-to-edge tempered glass side panel.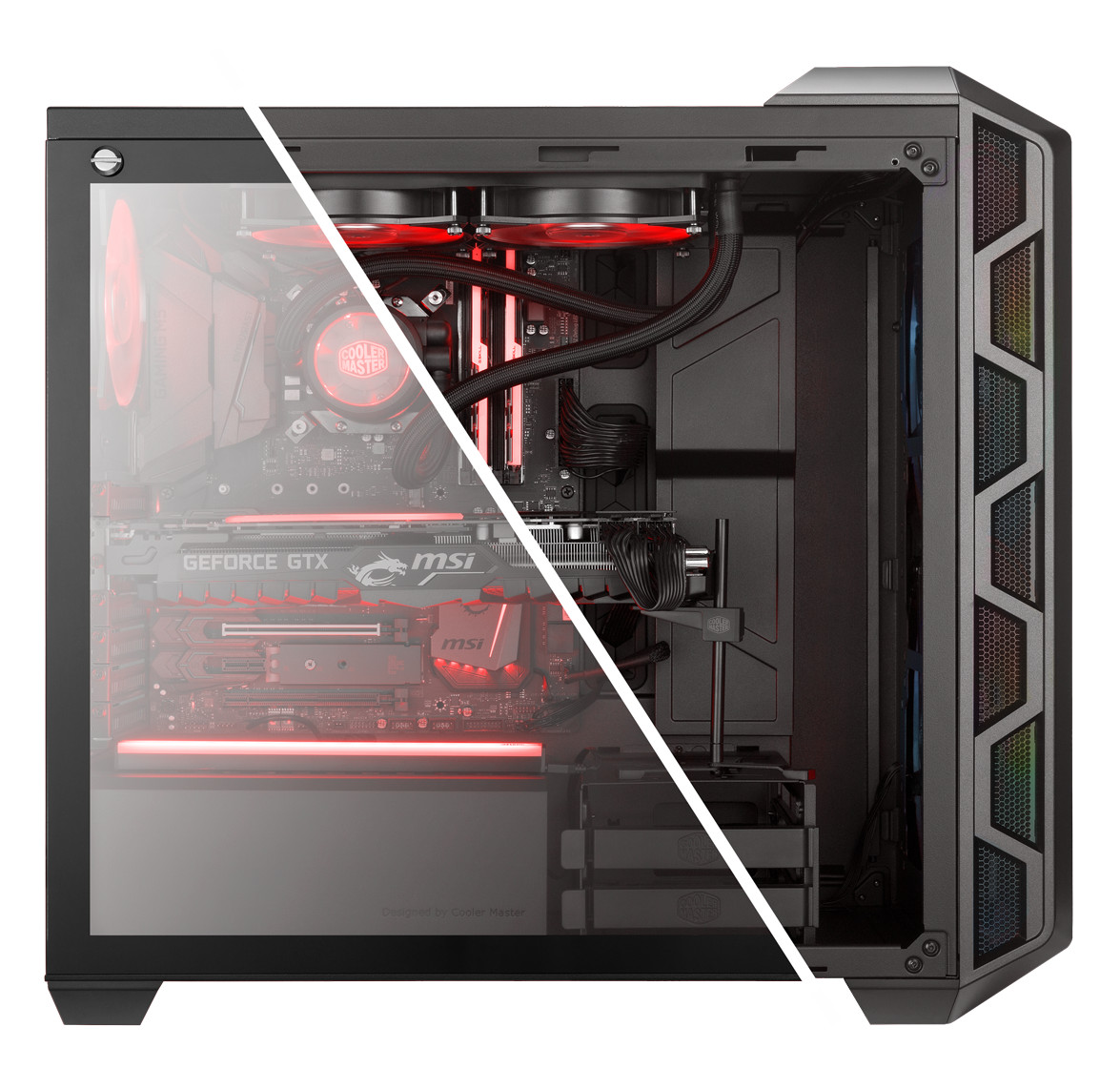 CASE HANDLE
Hidden on the top panel, in front of the mesh ventilation, is an integrated handle for enhanced utility.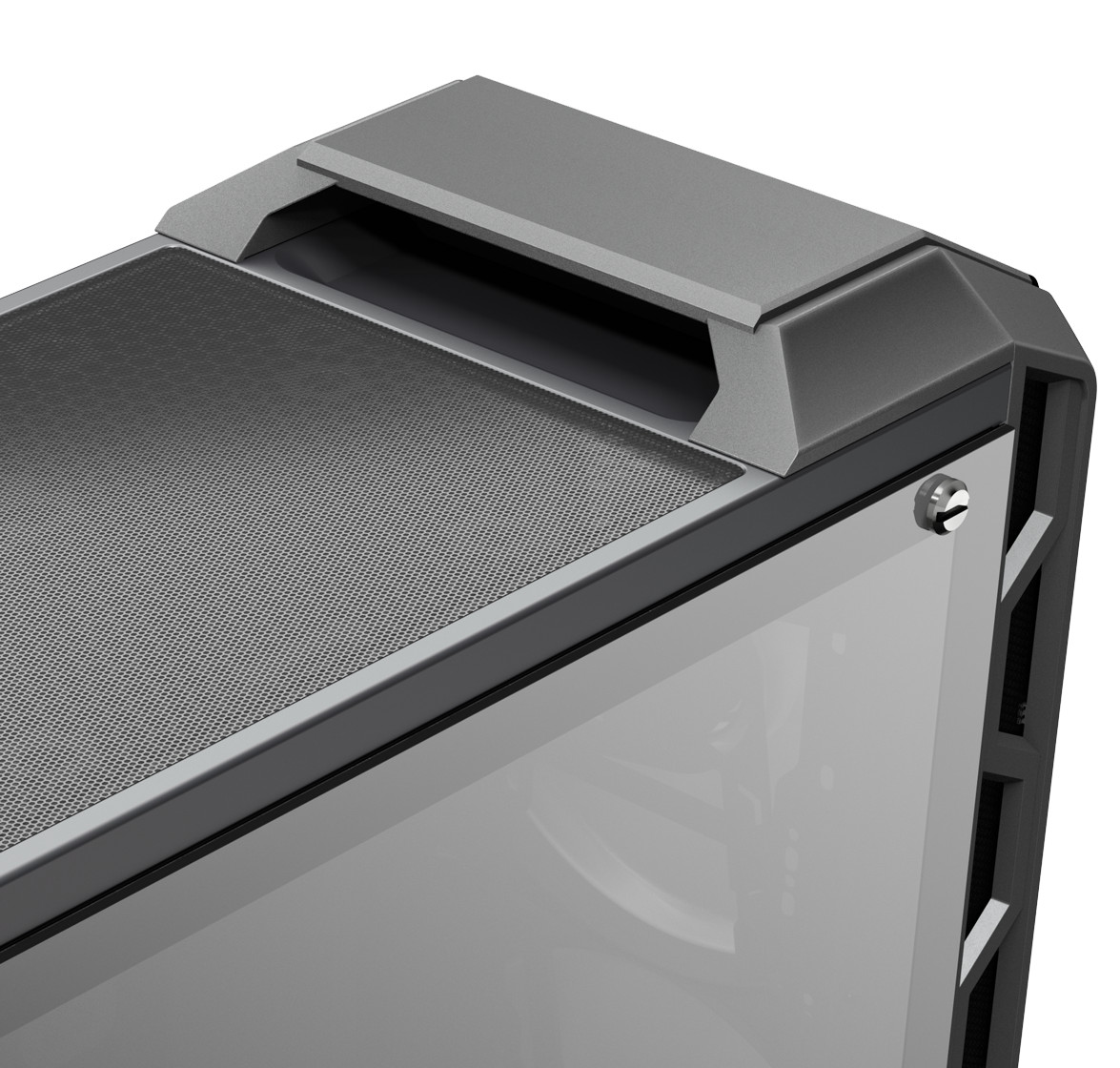 Thank you for your purchase.
When you buy from Techanic, your product is covered by a comprehensive local warranty to give you peace of mind. The warranty period depends on each respective Brands' policies as they apply to Singapore.
Buying from Techanic means your product has been automatically registered for you. You do not need to submit any additional requests or documents.
Visit us at 55 Serangoon North Ave 4 #09-01 Singapore 555859,
contact us at +65 8324 2642 (+65 Techanic) or email us at contact@techanic.com for any warranty-related matters.