This product is currently sold out.
Ordering this product may require 5-10 working days.
Customer Reviews
Model
ASUS USB-AC56 DUAL-BAND WIRELESS-AC1300 USB 3.0 WI-FI ADAPTER
SKU
ASUS-USB-AC56
Type
Wireless Adapter
Features
Next-generation 802.11ac Wi-Fi - up to three times faster than 2x2 802.11n adapters Selectable 5 GHz / 2.4 GHz dual bands increase signal clarity for better HD multimedia AiRadar technology provides a stronger signal over greater distances External high-gain antenna for 150% stronger Wi-Fi signal USB 3.0 connection for high-performance wireless networking with desktop and notebook PCs
Interface
1 x USB 3.0
Frequency Band
2.4 GHz / 5 GHz
Security
64-bit WEP, 128-bit WEP, WPA2-PSK, WPA-PSK, WPA-Enterprise, WPA2-Enterprise, WPS support
System Requirements
Windows 8.1, 32-bit / 64-bit Windows 8, 32-bit / 64-bit Windows 7, 32-bit / 64-bit Windows Vista 32-bit / 64-bit Windows XP, 32-bit / 64-bit Mac OS X 10.5 Mac OS X 10.6 Mac OS X 10.7 Mac OS X 10.8 Mac OS X 10.9
Package Contents
Support CD
Warranty card
Warranty
1 year
Dimensions
11.5 x 2.8 x 1.9 ~ cm (WxDxH) (Without Bezel)
Weight
0.05 KG
Description




Next gen 802.11ac wireless, up to 3X faster than 2x2 wireless N adapters


Super-fast Wi-Fi ever becomes more accessible via USB, going up to 867 Mbps on the clear 5 GHz band. Using 802.11ac wireless, faster connectivity and enjoyment come to all your devices. Compared with current 802.11n, the USB-AC56 delivers up to 867 Mbps at 5 GHz, which is 3X faster than 802.11n!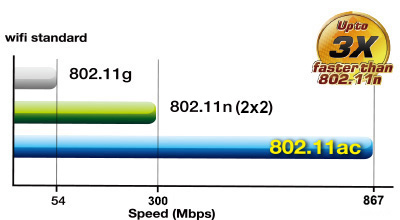 Maximum flexibility for maximum wireless coverage


The USB-AC56 wireless-AC1300 USB adapter can cover larger homes and offices, including multi-floor locations. Its detachable high-gain external antenna and strong dual internal antennas provide ample transmission power for bigger areas. The detachable antenna can be removed to reduce power draw and emissions should medium-range coverage be sufficient. It can also be upgraded with a more powerful antenna if needed.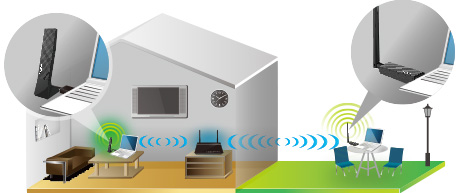 Intelligent signal management for stable wireless connections


ASUS AiRadar intelligently strengthens wireless device connectivity using precise directional signal amplification for extended coverage, increased data throughput speed, and enhanced stability. Because connection strength varies based on your environment, the USB-AC56 Dual-Band Wireless-AC1300 USB wireless adapter uses two internal antennas and an external high gain antenna and high-powered beam packing to detect wireless router locations to shape transmissions so they're optimized for fast, stable connection strength.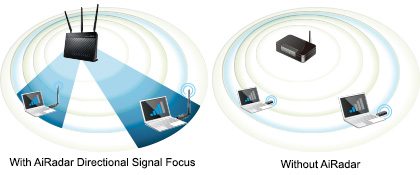 USB 3.0 for full 802.11ac performance


USB 3.0 allows the USB-AC56 Dual-Band Wireless-AC1300 USB wireless adapter to pair with notebooks and desktops using a bandwidth up to ten times that of USB 2.0. It means the full advantage of 802.11ac networking is realized, as the adapter has enough throughput overhead to support much faster network speeds.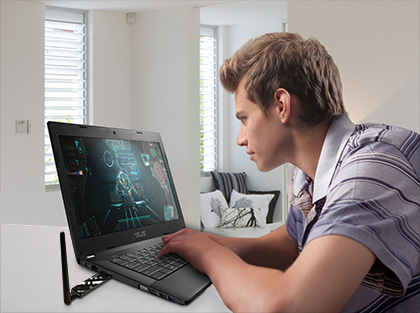 The USB-AC56 also includes a desktop cradle with a three-foot cable for more flexible positioning in troublesome Wi-Fi reception areas.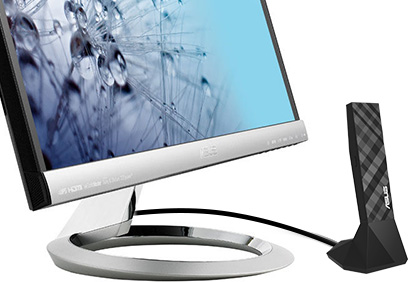 Thank you for your purchase.
When you buy from Techanic, your product is covered by a comprehensive local warranty to give you peace of mind. The warranty period depends on each respective Brands' policies as they apply to Singapore.
Buying from Techanic means your product has been automatically registered for you. You do not need to submit any additional requests or documents.
Visit us at 55 Serangoon North Ave 4 #09-01 Singapore 555859,
contact us at +65 8324 2642 (+65 Techanic) or email us at contact@techanic.com for any warranty-related matters.