This product is currently sold out.
Ordering this product may require 5-10 working days.
Customer Reviews
Model
ASUS USB-AC53 NANO DUAL-BAND AC1200 USB WI-FI ADAPTER
SKU
ASUS-USB-AC53-Nano
Features
World's smallest dual-band 802.11ac MU-MIMO enabled USB Wi-Fi adapter - super-fast Wi-Fi in a nano-sized package that's small enough to leave plugged in
Plug & Play with simple setup for hassle-free connectivity - instant Wi-Fi upgrade for desktops and laptops to 802.11ac compatibility for extended wireless coverage and higher data transfer speeds
Perfect for streaming and gaming - dual-band AC1200 (2.4 GHz & 5 GHz) Wi-Fi connectivity with download speeds up to 867 Mbps
Latest 2x2 MU-MIMO technology - connect wireless devices at maximum speeds to MIMO enabled wireless routers and access points
Interface
USB 2.0
Frequency Band
2.4 GHz / 5 GHz
Security
64-bit WEP, 128-bit WEP, WPA2-PSK, WPA-PSK
System Requirements
Windows 10, 32-bit / 64-bit
Windows 8.1, 32-bit / 64-bit
Windows 8, 32-bit / 64-bit
Windows 7, 32-bit / 64-bit
Package Contents
Support CD
Warranty card
Dimensions
20 x 14 x 7 ~ mm (WxDxH) (Without Bezel)
Weight
5 g (Device Only)
Description



Extreme 5th-generation Wi-Fi speed


Super-fast Wi-Fi ever becomes more accessible via USB, going up to 867Mbps on the clear 5GHz band. Using 802.11ac wireless, faster connectivity and enjoyment come to all your devices.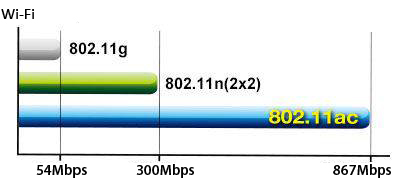 Multi-user MIMO support


MU-MIMO technology boosts connection speed when multiple compatible clients are online.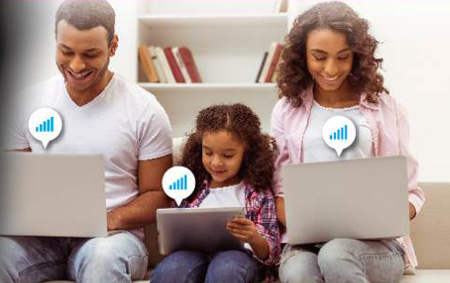 Travel-friendly design


The USB-AC53 Nano is specially-designed to be compact and durable to safely and securely stay plugged into a notebook PC even inside a slim carrying case.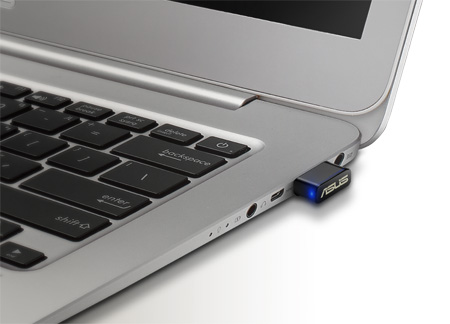 Selectable dual-band 300Mbps/ 867Mbps bandwidth


Dual-band operation suits mainstream and power users. The 2.4 GHz band is perfect for web browsing, email, and social networking, while the 5 GHz frequency enables smooth 4K streaming and online gaming for blazingly fast and lag-free home entertainment.


Thank you for your purchase.
When you buy from Techanic, your product is covered by a comprehensive local warranty to give you peace of mind. The warranty period depends on each respective Brands' policies as they apply to Singapore.
Buying from Techanic means your product has been automatically registered for you. You do not need to submit any additional requests or documents.
Visit us at 55 Serangoon North Ave 4 #09-01 Singapore 555859,
contact us at +65 8324 2642 (+65 Techanic) or email us at contact@techanic.com for any warranty-related matters.