This product is currently sold out.
Ordering this product may require 5-10 working days.
Customer Reviews
Memory Speed

1980 MHz

Graphics Coprocessor

AMD RADEON RTX5700 XT

Chipset Brand

AMD

Card Description

RX5700 XT

Graphics Card Ram Size

8 GB

Brand Name

ASUS

Series

TUF 3-RX5700XT-O8G-GAMING

Item model number

TUF 3-RX5700XT-O8G-GAMING

Hardware Platform

PC

Operating System

Microsoft Windows

Item Weight

3.72 pounds

Product Dimensions
1

0.6 x 5 x 2.1 inches

Item Dimensions L x W x H
1

0.6 x 5 x 2.1 inches
Description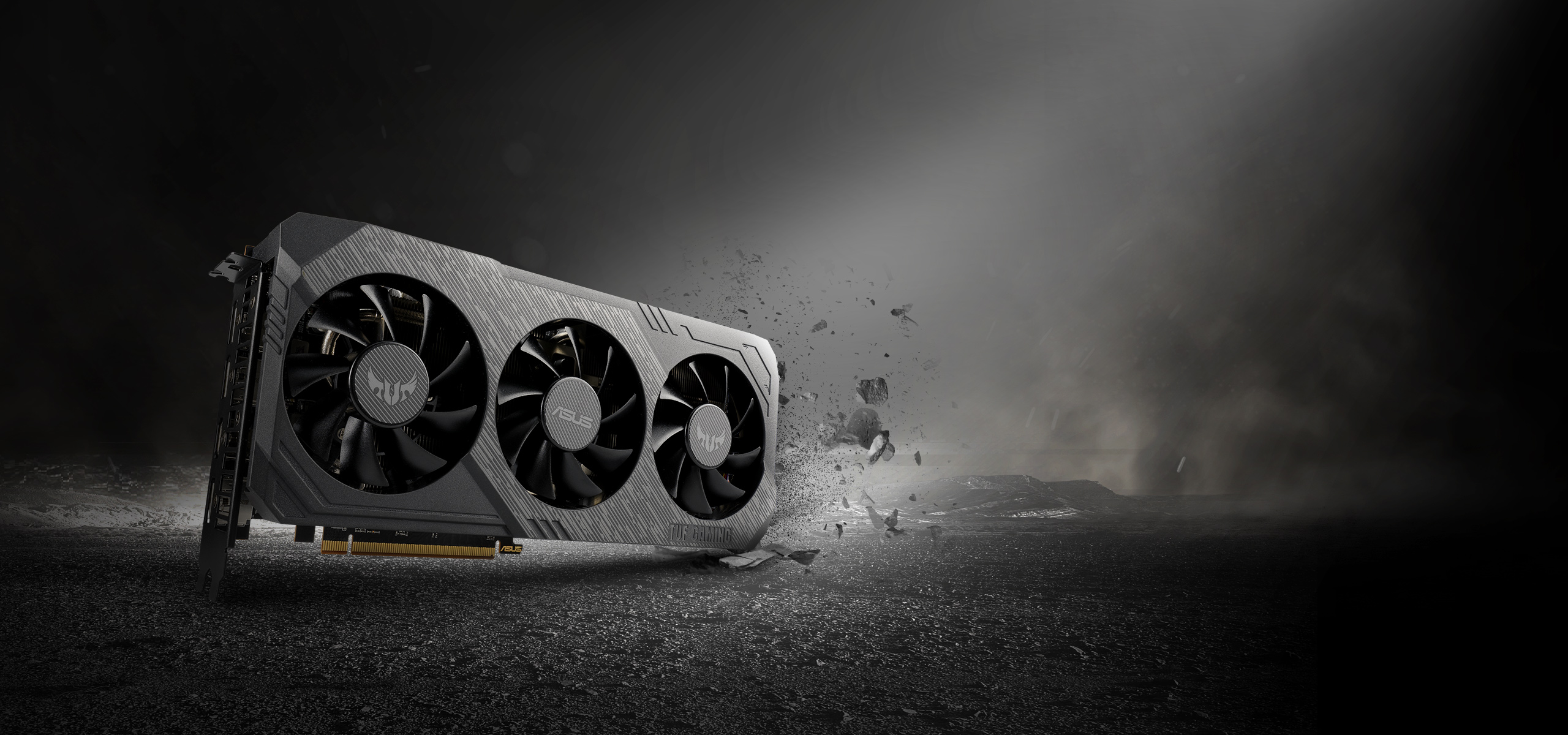 Built TUF
The TUF Gaming X3 Radeon™ RX 5700 equips 3 powerful fans to up the ante for cooling, without sacrificing the durability that makes it TUF. Each card is built using Auto-Extreme manufacturing, protected by a rigid backplate that prevents PCB flex, and uses sleeve fan bearings with space-grade lubricant sealed to IP5X standards. And, it's all backed by a rigorous battery of validation tests to ensure compatibility with the latest TUF products. If you're looking for the super-cooled tank of graphics cards, lock and load your rig with the TUF Gaming X3 RX 5700.
Space−grade Lubricant
Infused with a durable lubricant often found in aerospace applications, these sleeve bearings deliver a quieter acoustic profile than dual ball bearing designs and match their durability.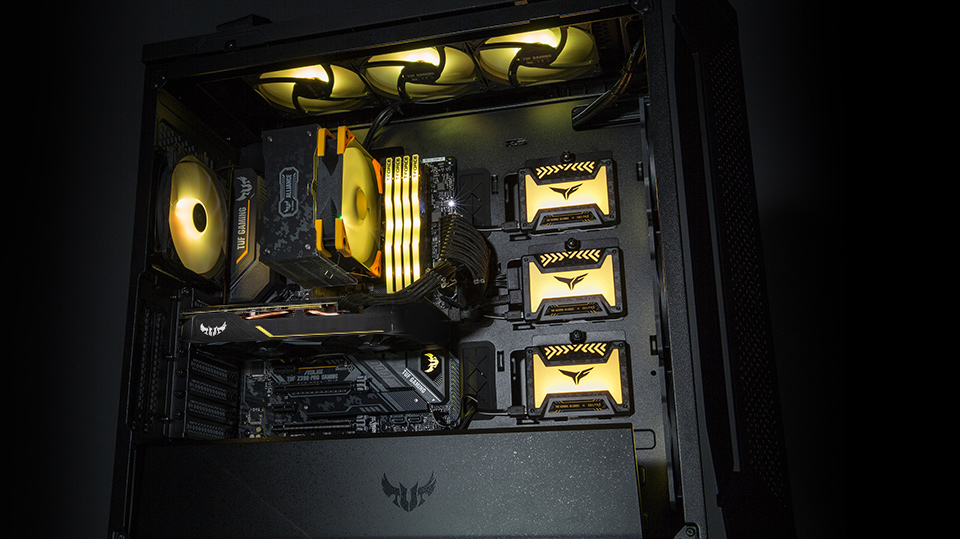 TUF Compatibility Testing
ASUS TUF Gaming and TUF Gaming Alliance products from our partners are subjected to a rigorous battery of validation tests to ensure a seamless plug-and-play experience. All products also share a common design language, making it easier to build an entire battlestation that has a unified aesthetic.
144−Hour Validation Program
Each card must meet rigorous performance and reliability standards before it ships. Performance and stress tests are run with the latest chart-topping titles like Fortnite, League of Legends, Overwatch, and PlayerUnknown's Battlegrounds. We also carry out reliability trials that include a 144-hour stability test and a series of 3DMark benchmarking runs to ensure the card performs well when pushed to the limits.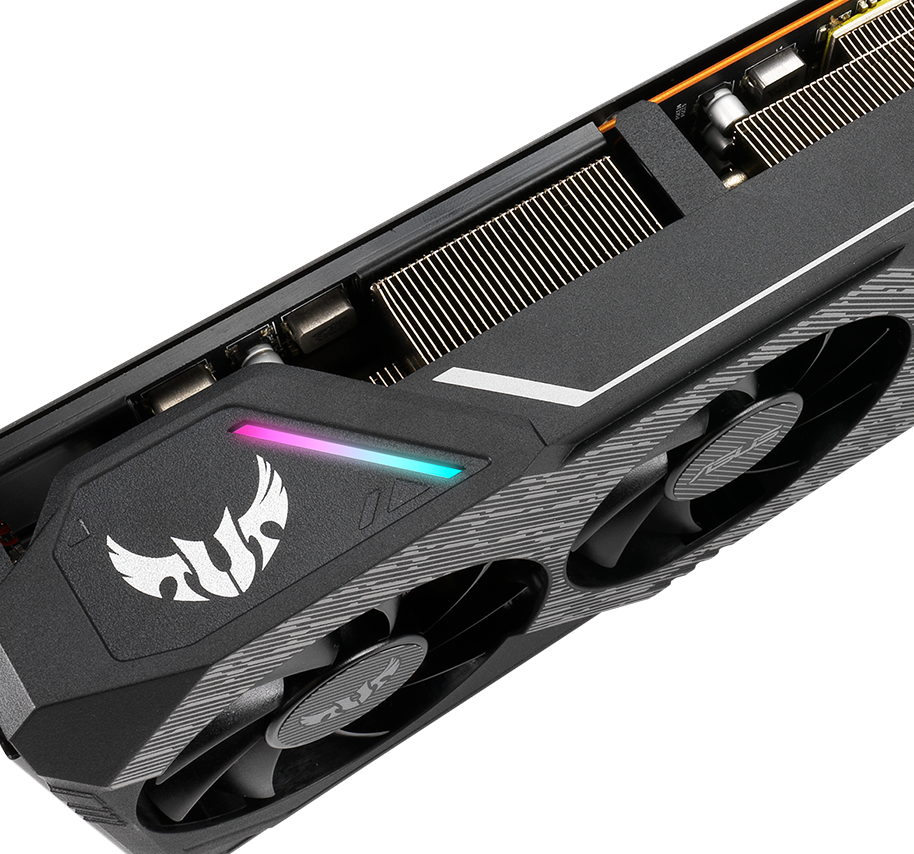 Subtle Lighting
The shroud features a subtle illuminated strip that creates a stylish accent for your build.
Auto−Extreme Technology
Auto-Extreme Technology is an automated manufacturing process that sets new standards in the industry by allowing all soldering to be completed in a single pass. This reduces thermal strain on components and avoids the use of harsh cleaning chemicals, resulting in less environmental impact, lower manufacturing power consumption, and a more reliable product overall.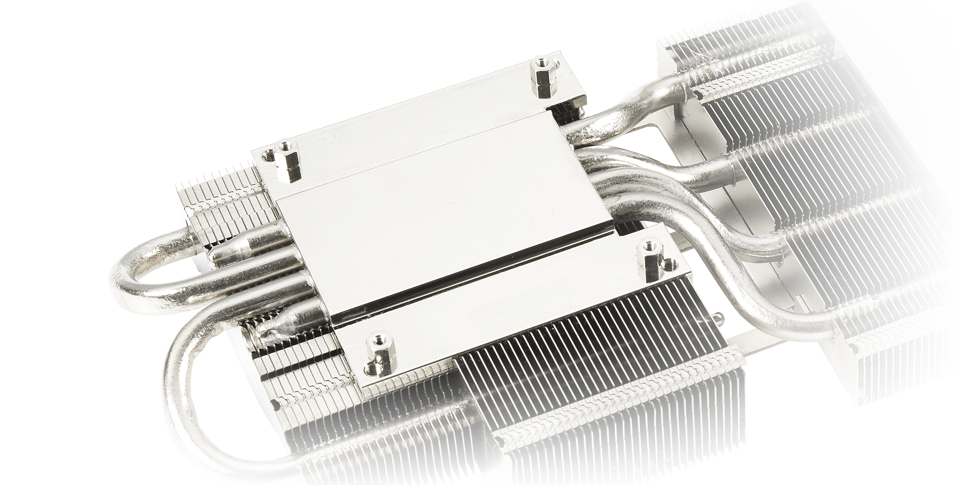 MaxContact Technology
MaxContact is an industry-first technology that utilizes precision machining to create a heat spreader surface that makes up to 2X more contact with the GPU chip, resulting in improved thermal transfer.
Protective Backplate
The PCB is reinforced by an aluminum backplate that adds structural rigidity, helping to prevent flex and protect components and trace pathways from damage.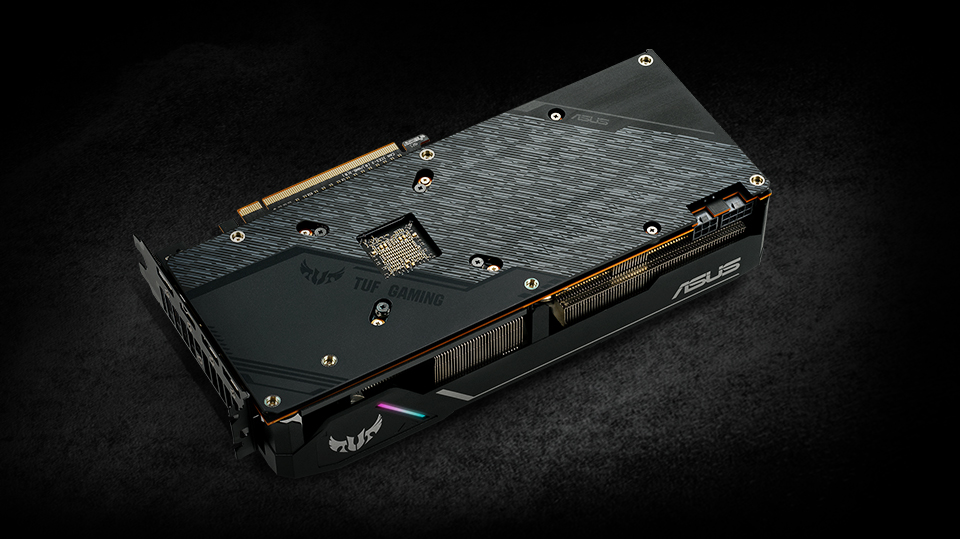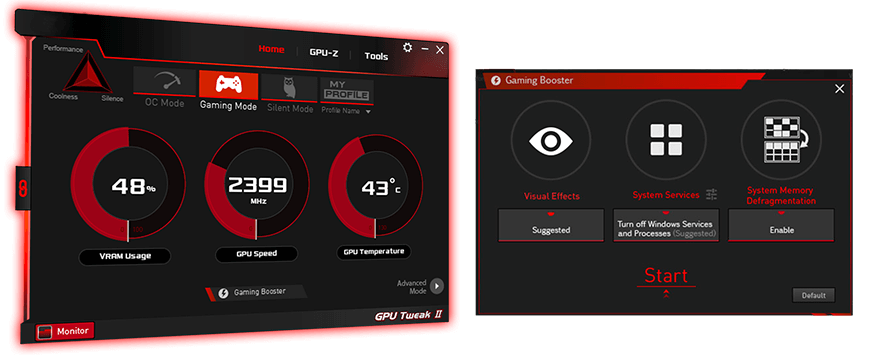 GPU Tweak II
The ASUS GPU Tweak II utility takes graphics card tuning to the next level. It allows you to tweak critical parameters including GPU core clocks, memory frequency, and voltage settings, with the option to monitor everything in real-time through a customizable on-screen display. Advanced fan control is also included along with many more features to help you get the most out of your graphics card.
Thank you for your purchase.
When you buy from Techanic, your product is covered by a comprehensive local warranty to give you peace of mind. The warranty period depends on each respective Brands' policies as they apply to Singapore.
Buying from Techanic means your product has been automatically registered for you. You do not need to submit any additional requests or documents.
Visit us at 55 Serangoon North Ave 4 #09-01 Singapore 555859,
contact us at +65 8324 2642 (+65 Techanic) or email us at contact@techanic.com for any warranty-related matters.