This product is currently sold out.
Ordering this product may require 5-10 working days.
Customer Reviews
| | |
| --- | --- |
| Memory Speed | 2035 MHz |
| Graphics Coprocessor | AMD Radeon RX 5700 |
| Chipset Brand | AMD |
| Card Description | AMD Radeon RX 5700XT Overclocked 8G GDDR6 |
| Graphics Card Ram Size | 8 GB |
| Brand Name | ASUS |
| Series | ROG-STRIX-RX5700XT-O8G-GAMING |
| Item model number | ROG-STRIX-RX5700XT-O8G-GAMING |
| Item Weight | 4.53 pounds |
| Product Dimensions | 16 x 9.2 x 3.5 inches |
| Item Dimensions L x W x H | 16 x 9.2 x 3.5 inches |
Description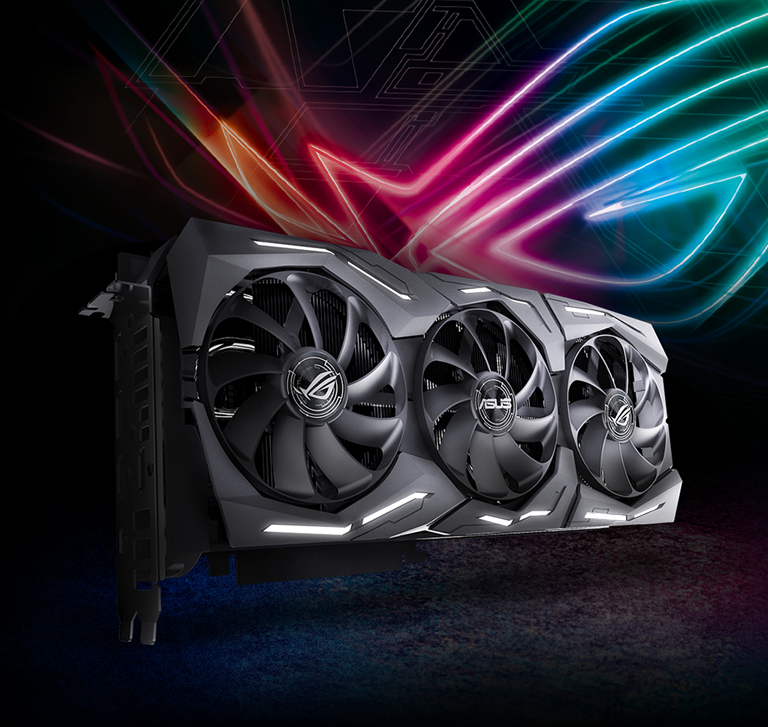 Take Flight
1440p is the new sweet spot for mainstream gaming, and the ROG Strix Radeon™ RX 5700 packs everything needed to churn out decent frame rates in all the latest game titles. Components on the surface of the PCB are precisely soldered with Auto-Extreme Technology and the GPU chip is cooled using MaxContact and a beefy heatsink. On top, three fans leverage our new Axial-tech design, which surpasses our own industry-leading fans from the last generation. In-between those layers are a myriad of additional features designed to make the most of AMD's RDNA architecture.
0dB Technology
An advanced onboard controller brings fans to a standstill when the GPU core temperature is below 60 Celsius, letting you enjoy light gaming in relative silence. As temps rise past the threshold, the fans automatically start up again.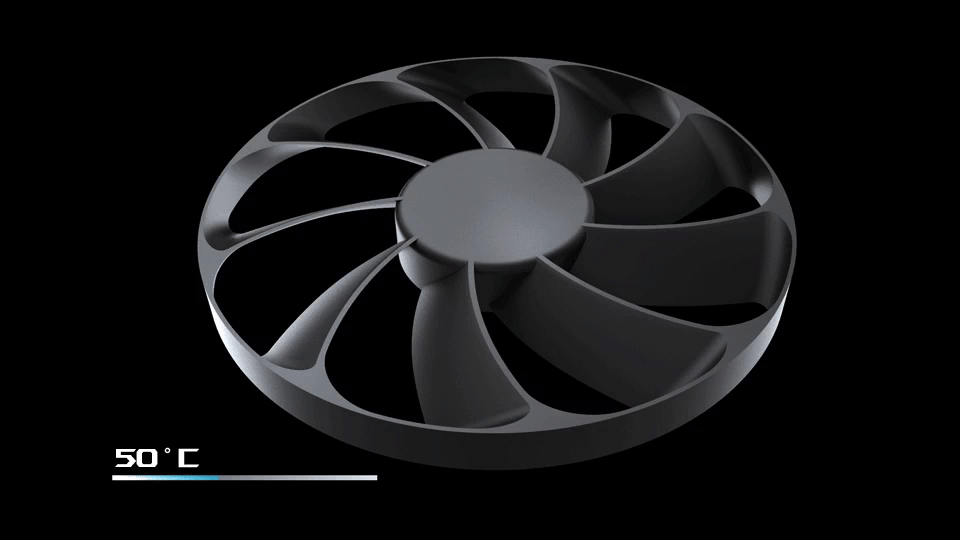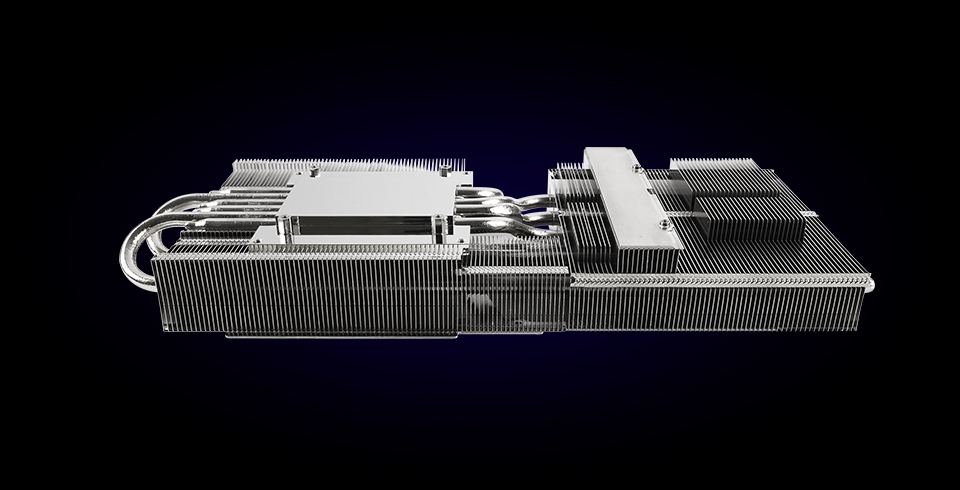 2.7-slot Design
The ROG Strix RX 5700 leverages a 2.7-slot design to gain more heatsink surface area. The extra thermal headroom increases overclocking potential and allows fans to run at even lower speeds in light scenarios.
Dual Bios
Do you prioritize low core temps or low noise levels? Performance mode will let the fans spin up to keep the card running cool all the time. Quiet mode keeps the same power target and top-end settings, but offers a less aggressive fan curve for quieter operation at medium temps. For even more customization and control, check out our GPU Tweak II software.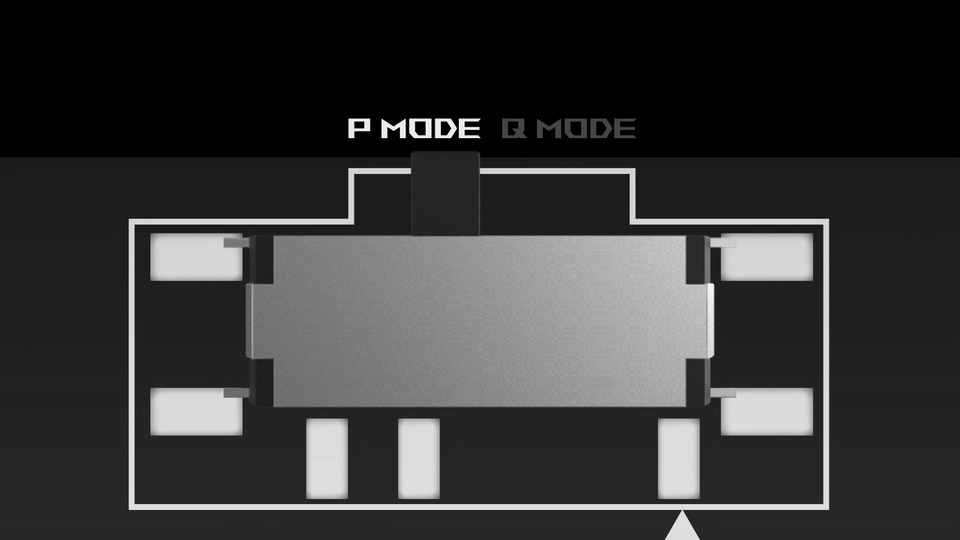 Auto−Extreme Technology
Auto-Extreme Technology is an automated manufacturing process that sets new standards in the industry by allowing all soldering to be completed in a single pass. This reduces thermal strain on components and avoids the use of harsh cleaning chemicals, resulting in less environmental impact, lower manufacturing power consumption, and a more reliable product overall.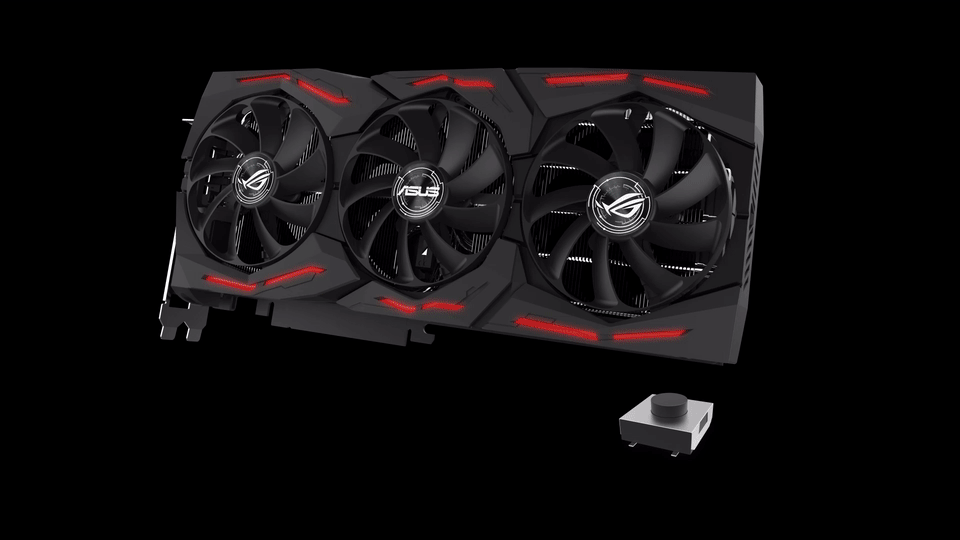 Stealth Mode
Sometimes you just want to turn off all the lights… That's why we've outfitted your graphics card with a convenient stealth mode button. Give it a press and you'll instantly transform from a master of the color-verse into a stealthy ninja.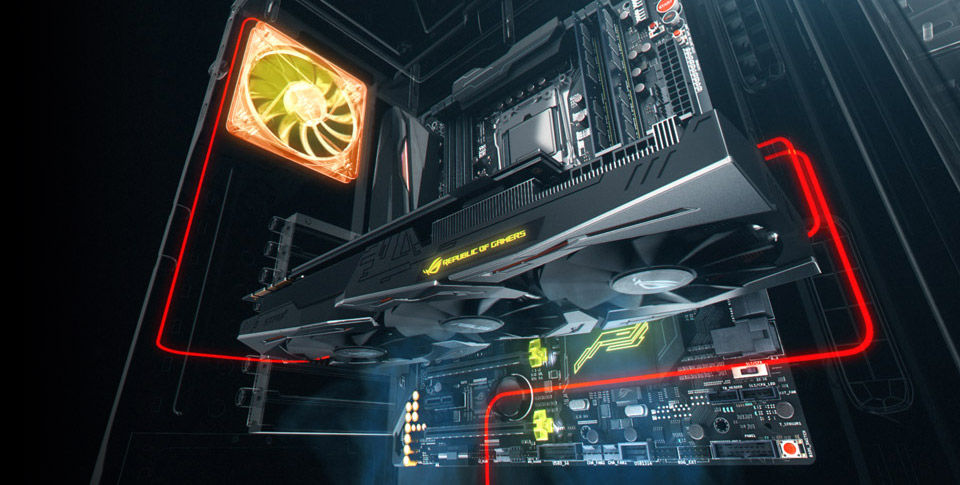 ASUS FanConnect II
FanConnect II features two 4-pin, hybrid-controlled headers that can be connected to both PWM and DC system fans for optimal system cooling. Connected fans react to GPU and CPU temperatures, so that your system is optimally cooled no matter what you do. A comprehensive set of tuning options allow you to tweak fan speeds for your preferred balance of cooling and acoustics.
GPU Tweak II
The ASUS GPU Tweak II utility takes graphics card tuning to the next level. It allows you to tweak critical parameters including GPU core clocks, memory frequency, and voltage settings, with the option to monitor everything in real-time through a customizable on-screen display. Advanced fan control is also included along with many more features to help you get the most out of your graphics card.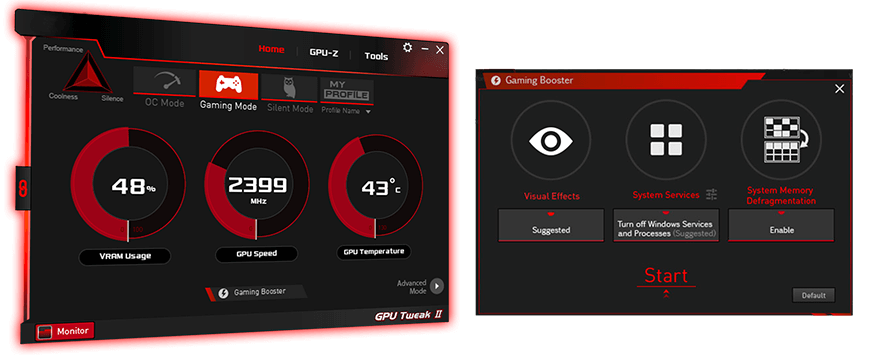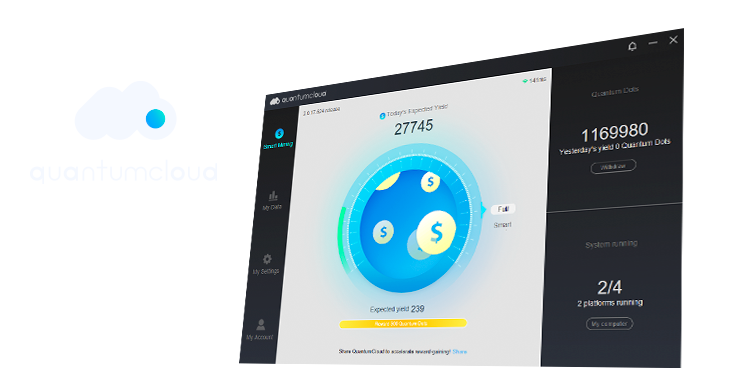 Quantumcloud
Quantumcloud is a simple and secure service that lets you effortlessly earn extra money by putting your idle GPU to work. Through an easy-to-use app, your computer can help run cloud-based applications, making you money in the process. Earnings are automatically transferred to your WeChat or PayPal account, and your privacy remains intact because Quantumcloud doesn't collect your personal data. Get started making money today!
Thank you for your purchase.
When you buy from Techanic, your product is covered by a comprehensive local warranty to give you peace of mind. The warranty period depends on each respective Brands' policies as they apply to Singapore.
Buying from Techanic means your product has been automatically registered for you. You do not need to submit any additional requests or documents.
Visit us at 55 Serangoon North Ave 4 #09-01 Singapore 555859,
contact us at +65 8324 2642 (+65 Techanic) or email us at contact@techanic.com for any warranty-related matters.