This product is currently sold out.
Ordering this product may require 5-10 working days.
Customer Reviews
CPU

AMD AM4 Socket 3rd and 2nd Gen AMD Ryzen™/3rd, 2nd and 1st Gen AMD Ryzen™ with Radeon™ Graphics Processors

Chipset

AMD X570

Memory

4 x DIMM, Max. 128GB, DDR4

Back I/O Ports

2 x USB 3.2 Gen 1 (up to 5Gbps) ports Type-A




4 x USB 3.2 Gen 2 (up to 10Gbps) ports (Type-A)




1 x USB 3.2 Gen 2 (up to 10Gbps) ports (Type-C) / 2 x LAN (RJ45) port(s)

Form Factor

ATX Form Factor




12.0 inch x 9.6 inch ( 30.5 cm x 24.4 cm )
Description




The Pro WS X570-ACE is packed with an exclusive two-way VGA holder to provide extra rigid support for up to two high-end graphics cards, to prevent potentially damaging bowing or bending. This VGA holder is easy to install and can be mounted with an additional system fan (up to 120mm), making sure your workstation has ample cooling to complete any task.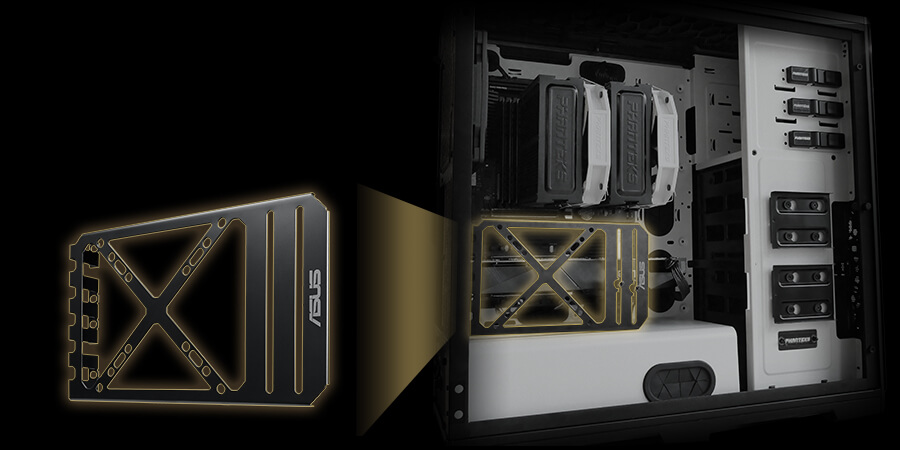 ASUS Control Center Express
Centralized, cost-effective server-grade management
ASUS Control Center Express is centralized server-grade software that works in conjunction with a GbE LAN controller which also serves as a management controller to reduce IT operational costs and improves efficiency. Its out-of-band management enables hardware-level control such as remote hardware reset, BIOS setting and update, and operating system installation across multiple clients, and remotely troubleshoot crashes or unexpected shutdowns.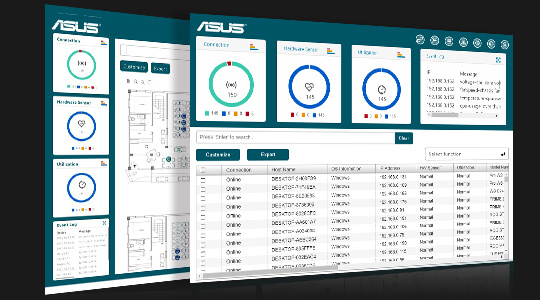 Make your memory faster and reliable
Error-Correcting-Code (ECC) support offers a potent foundation for your build and enables Pro WS X570-ACE to automatically detect and repair single-bit memory errors, ensuring reliable and responsive performance in mission-critical environments.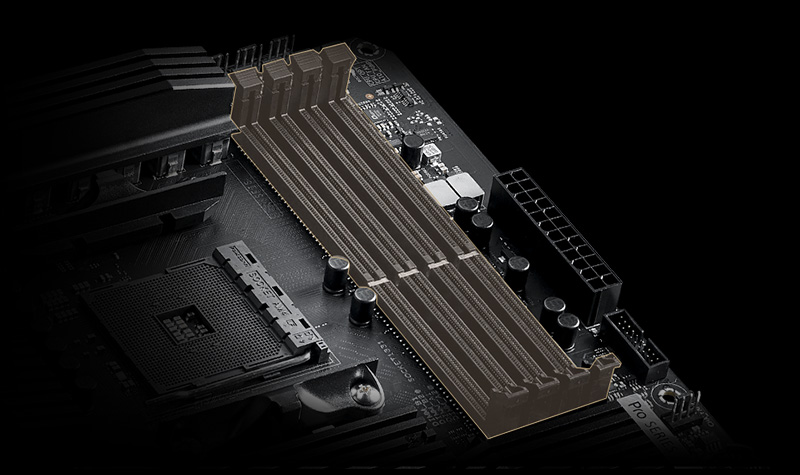 Power delivery enhancements
The 3rd Gen AMD Ryzen™ processors boast more cores and bandwidth, demanding more power than typical desktop CPUs. Pro WS X570-ACE is geared up for the demands of these high-core-count processors, offering a stable power to ensure optimal performance.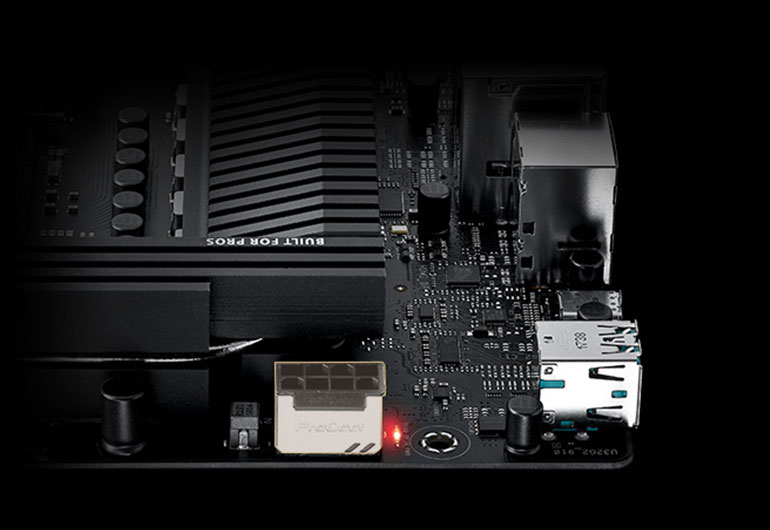 Active PCH Heatsink
PCIe 4.0 provides twice the bandwidth for data flowing through the chipset, which creates more heat than the previous generation. The Pro WS X570-ACE features an actively cooled heatsink to prevent throttling during sustained transfers.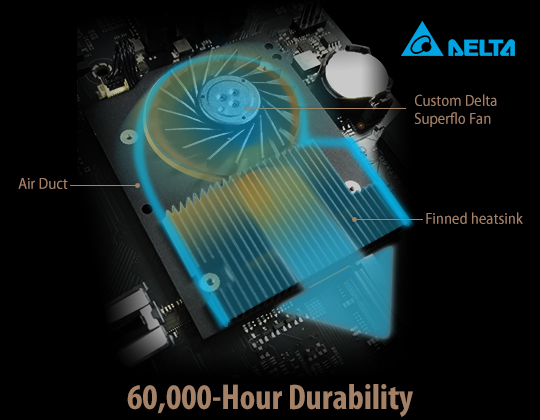 Speed up with onboard M.2 & U.2
With x4 PCI Express® 4.0 bandwidth, Pro WS X570-ACE features up to 64Gbps M.2 and U.2 for faster data-transfer speeds — ideal for an operating system or application drive.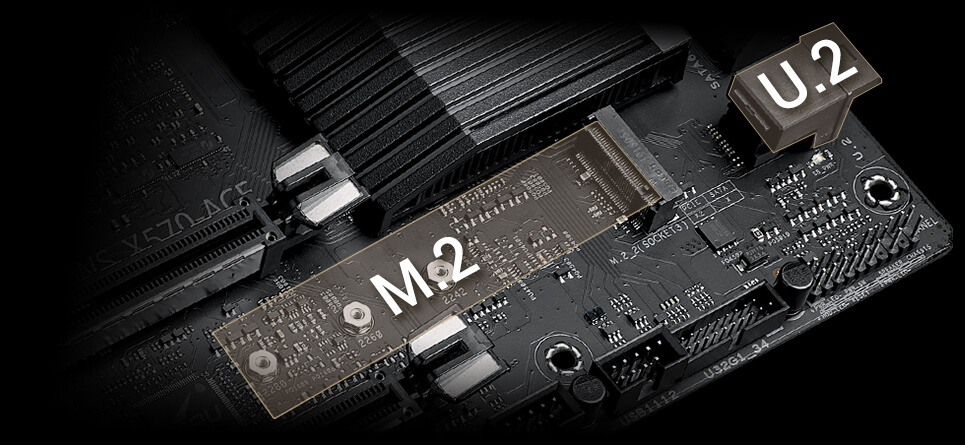 USB 3.2 Gen 2 back-panel connectors
Future-proof connectivity
The back panel of the Pro WS X570-ACE features five USB 3.2 Gen 2 connectors, including one reversible Type-C™ and four backward-compatible Type-A to deliver ultimate connection flexibility and blazing data-transfer speeds of up to 10Gbps.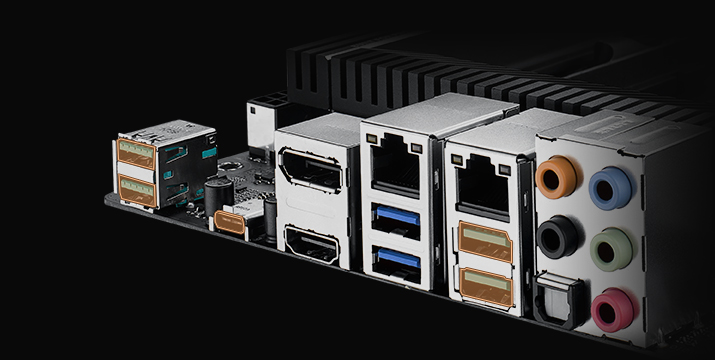 The new Armoury Crate portal keeps you updated with the latest drivers and BIOS releases. Its easy-to-use UI can be configured to show a variety of information, including security updates and bug patches.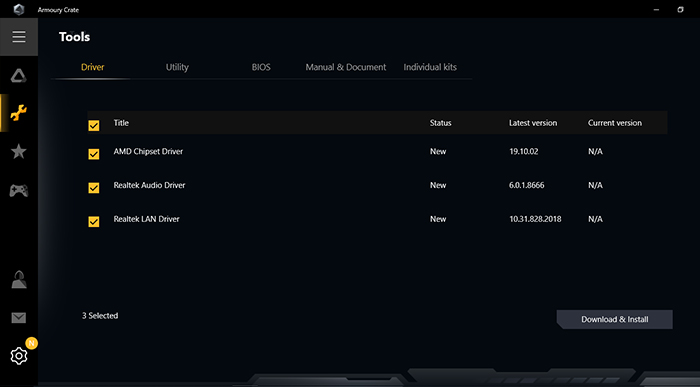 One-click overclock and cooling
ASUS 5-Way Optimization makes your PC smart. One click takes care of complex tuning, dynamically optimizing essential aspects of your system to provide overclocking and cooling profiles that are tailored for your rig.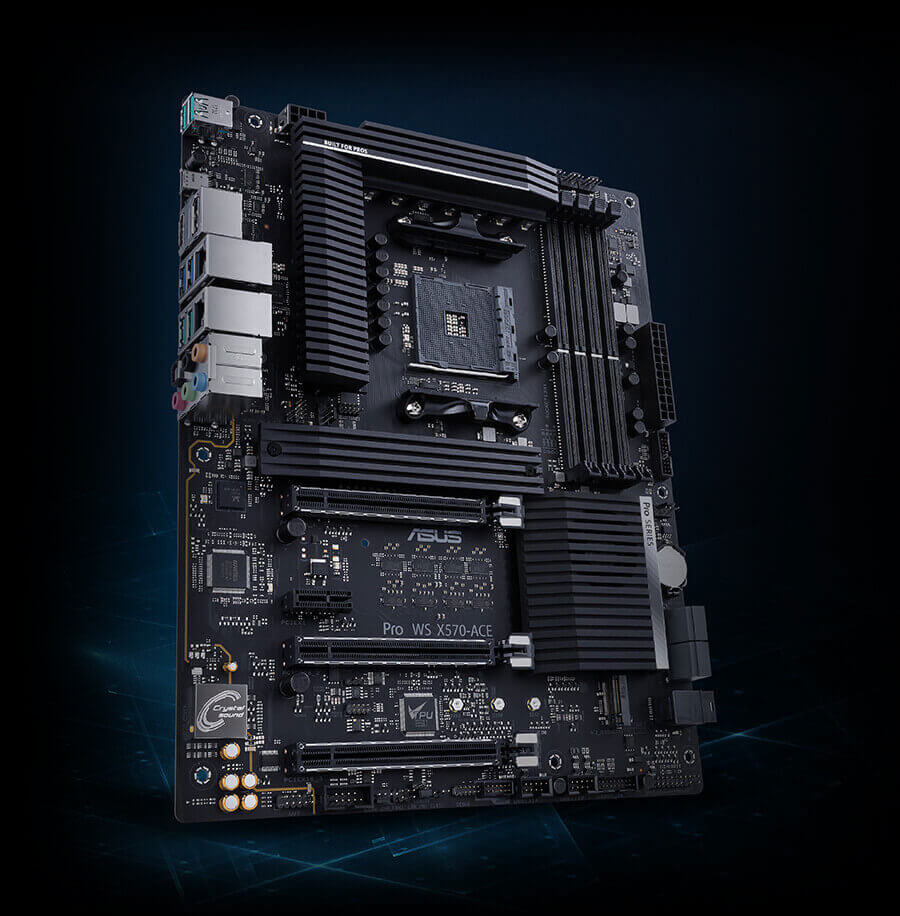 Thank you for your purchase.
When you buy from Techanic, your product is covered by a comprehensive local warranty to give you peace of mind. The warranty period depends on each respective Brands' policies as they apply to Singapore.
Buying from Techanic means your product has been automatically registered for you. You do not need to submit any additional requests or documents.
Visit us at 55 Serangoon North Ave 4 #09-01 Singapore 555859,
contact us at +65 8324 2642 (+65 Techanic) or email us at contact@techanic.com for any warranty-related matters.