This product is currently sold out.
Ordering this product may require 5-10 working days.
Customer Reviews
Network Standard

IEEE 802.11a, IEEE 802.11b, IEEE 802.11g, IEEE 802.11n, IEEE 802.11ac, IPv4, IPv6

Product Segment

AC2200 ultimate AC performance : 400+867+867 Mbps

Coverage

Very large homes

Data Rate

802.11a : 6,9,12,18,24,36,48,54 Mbps




802.11b : 1, 2, 5.5, 11 Mbps




802.11g : 6,9,12,18,24,36,48,54 Mbps




802.11n : up to 400 Mbps




802.11ac : up to 867 Mbps

Antenna

Internal antenna x 7

Operating Frequency

2.4G Hz, 5 GHz-1, 5 GHz-2

Encryption

WPA2-PSK

Power Supply

AC Input : 110V~240V(50~60Hz)




DC Output : 12 V with max. 2 A current

OS Support

Windows® 10/

Windows® 8.1/

Windows® 8/

Windows® 7/

Mac/OS X 10.1/

Mac OS X 10.4/

Mac OS X 10.4/

Mac OS X 10.5/

Mac OS X 10.6/

Mac/OS X 10.7/

Mac OS X 10.8

Dimensions

149.8 x 149.8 x 49.5 ~ mm (LxWxH) (Without Bezel)

Package Content

•Lyra x 3




•AC adapter




•Network cable (RJ-45)




•Quick Start Guide



Description




WiFi You Can Rely On


Whether you're in the basement, the garden or the living room, you want all your WiFi devices to work smoothly. The ASUS Lyra whole-home mesh WiFi system uses three wirelessly connected hubs to deliver a superfast, reliable and secure signal to every corner of your home.

Its intelligent technology gives you the freedom to roam anywhere around the house, automatically connecting you to the best signal at all times.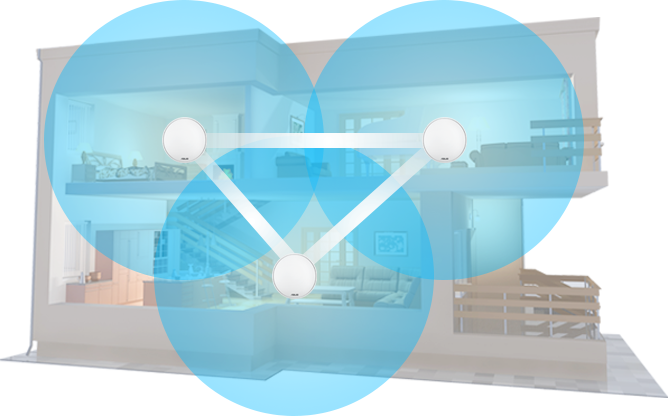 Powerful Whole-home WiFi System. The Way You Want.


In most cases, your Lyra can deliver smooth, reliable WiFi to every part of your home. But WiFi coverage can be affected by many factors — room layout, construction materials, and even furnishings. ASUS AiMesh is an innovative new router feature that fixes these problems: it creates a whole-home WiFi network using multiple ASUS routers. AiMesh is powerful, flexible and you can use a mix of ASUS router models — protecting your investment! AiMesh gives you time-saving central control, and seamless roaming capability.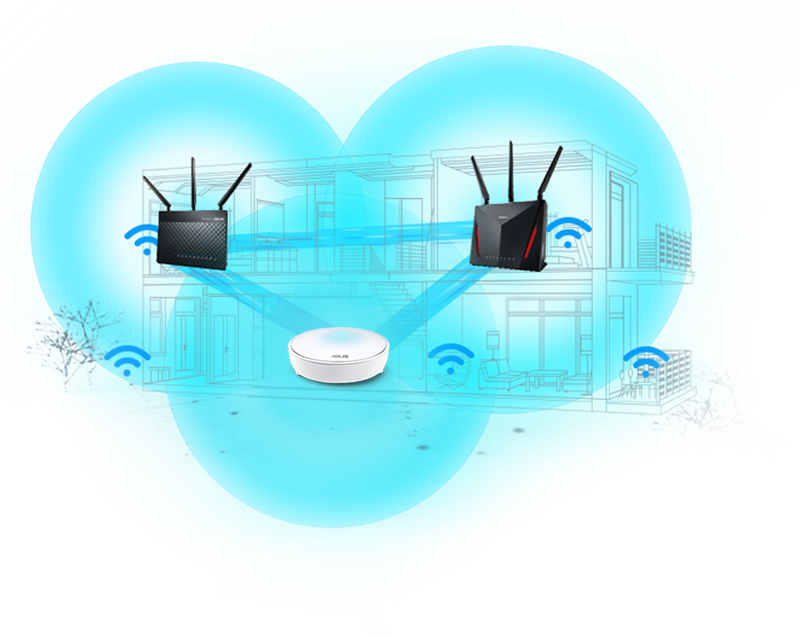 WiFi, Made Simple


With ASUS Lyra, we've made WiFi simple. Lyra creates a single WiFi network for the entire house, so there's no need to worry about which network to connect to — Lyra does all the complicated work for you. All you have to do is enjoy your seamless WiFi connection!












More Bands, More Capacity


To give you maximum performance, ASUS Lyra uses three separate frequency bands. Each hub uses one band to communicate with the others, leaving the other two bands completely free for superfast connections to your devices.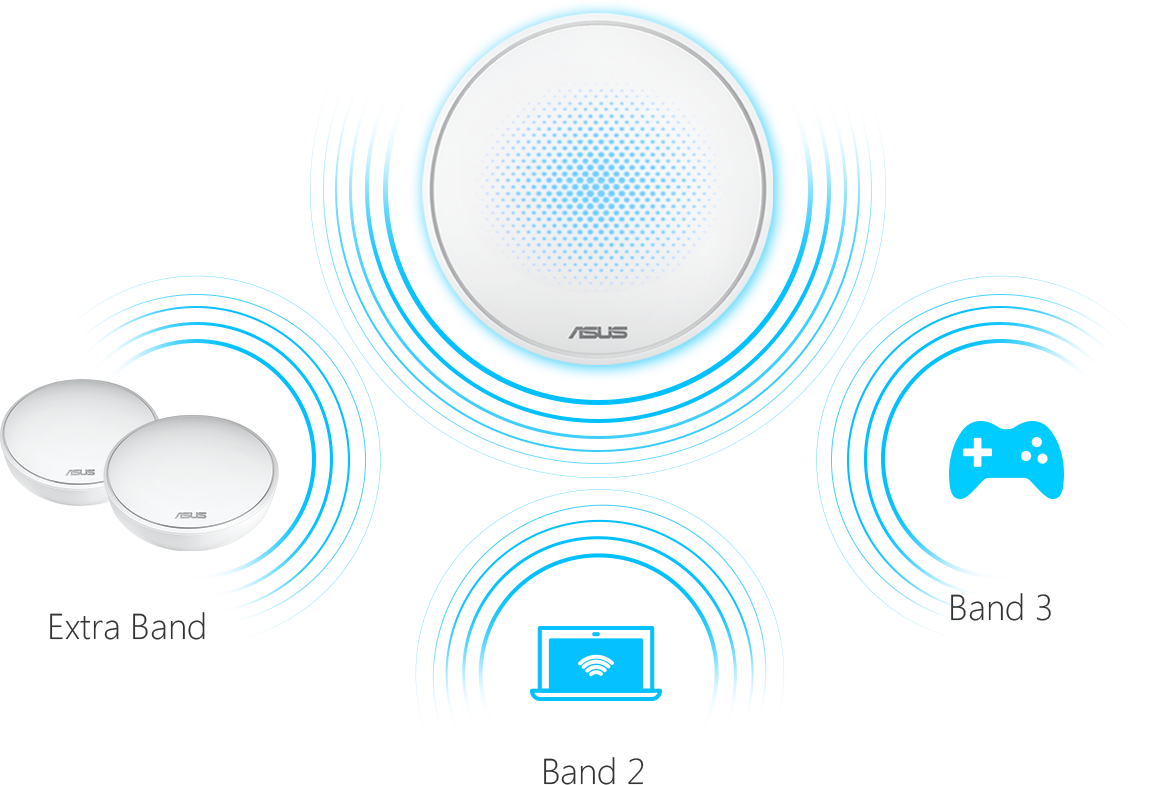 Smart Antennas for Stable WiFi


Each Lyra hub has four integrated smart antennas. When you add a new hub to your existing Lyra network, it checks the strength and quality of each antenna's connection and uses the best two. So if there's more than one other hub on the network, Lyra will automatically connect to the hub with the best signal.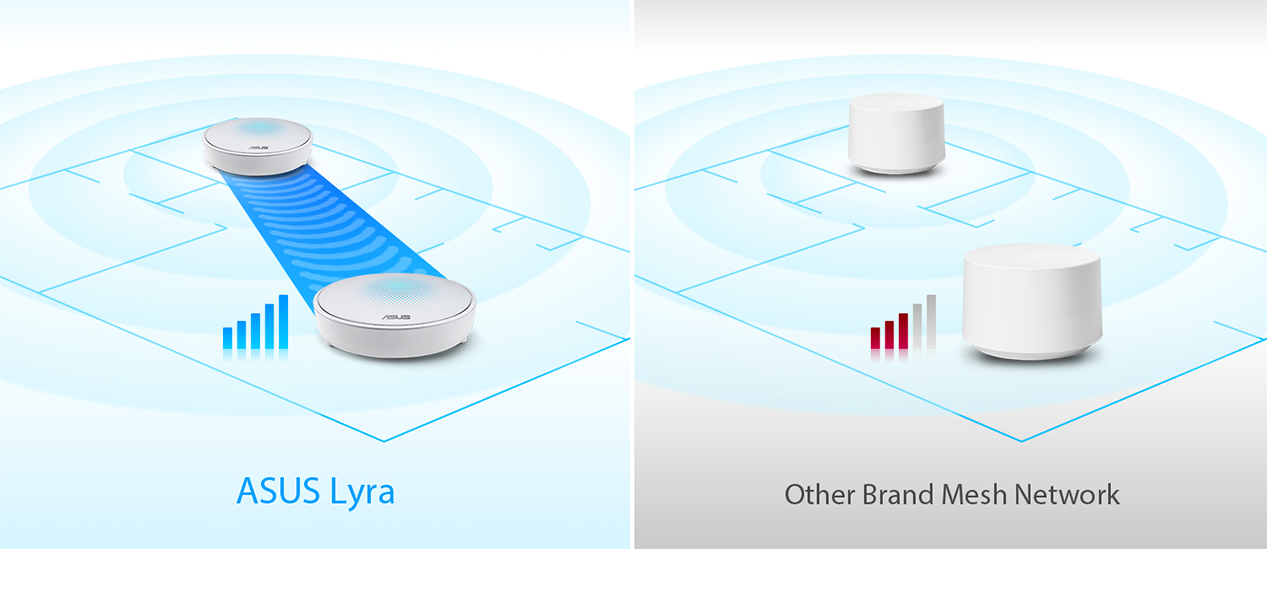 Faster WiFi, for Every Hub


Lyra's tri-band design and smart-antenna technology optimizes the connection between hubs, so each and every hub gets the best possible WiFi signal for maximum stability. Even in the most challenging conditions, Lyra's long-range WiFi performance at the most distant hub is better than competing multi-hub systems.



ASUS Test Results – WiFi speed at the primary hub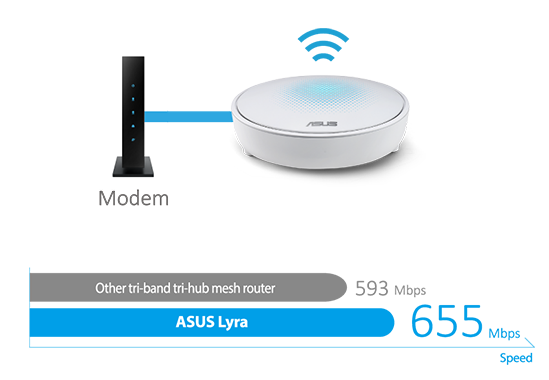 ASUS Test Results – WiFi speed at the furthest hub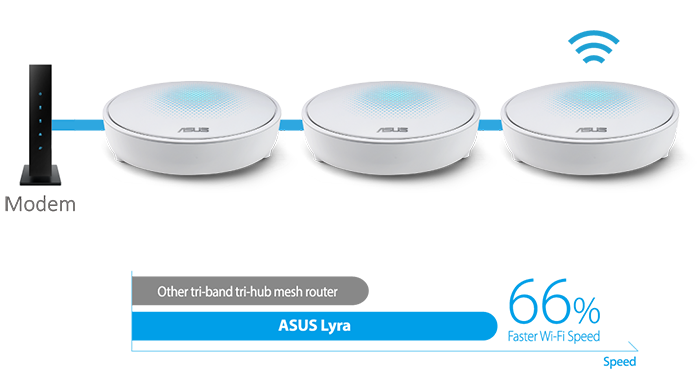 Lyra, for Any Home


No matter what shape your house is, ASUS Lyra can cover it. The Lyra base system includes three hubs, and more hubs can easily be added to provide even more coverage.

It is recommended to place the primary Lyra Hub in the middle, so that the second and third hubs can connect directly to it. This reduces the number of hops, and therefore allows lower latency.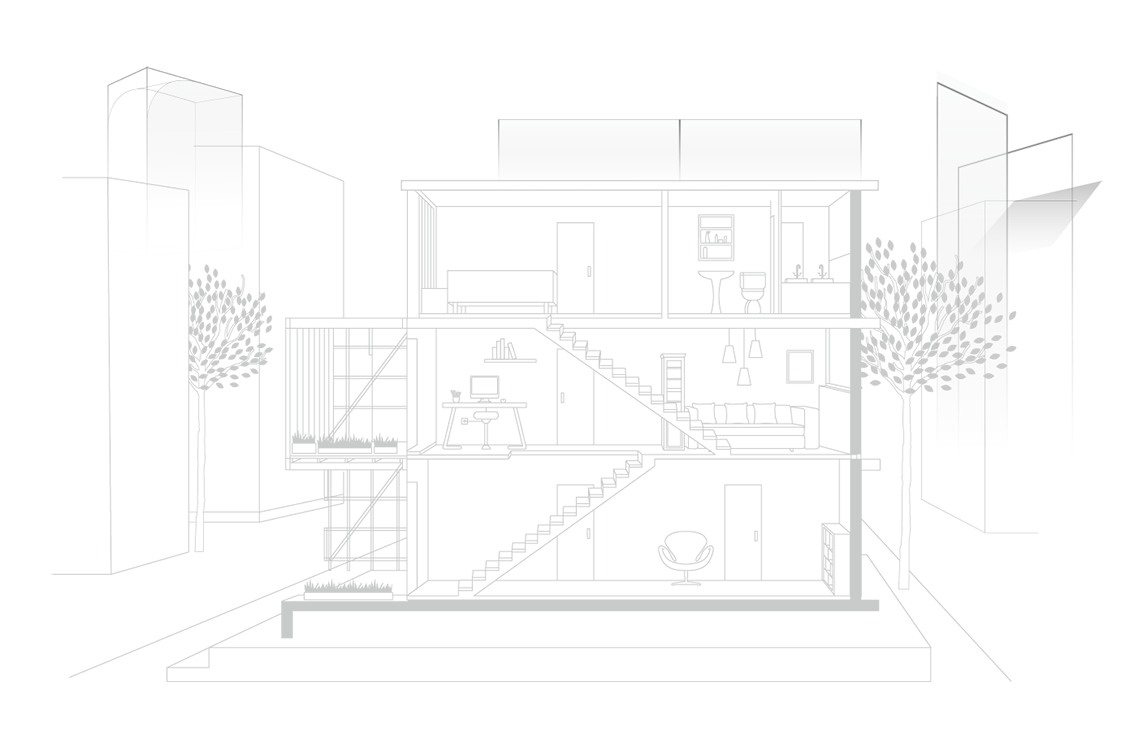 Thank you for your purchase.
When you buy from Techanic, your product is covered by a comprehensive local warranty to give you peace of mind. The warranty period depends on each respective Brands' policies as they apply to Singapore.
Buying from Techanic means your product has been automatically registered for you. You do not need to submit any additional requests or documents.
Visit us at 55 Serangoon North Ave 4 #09-01 Singapore 555859,
contact us at +65 8324 2642 (+65 Techanic) or email us at contact@techanic.com for any warranty-related matters.