This product is currently sold out.
Ordering this product may require 5-10 working days.
Customer Reviews
Maximum Power

300W

Modular

No

Efficiency

> 80%

Input Voltage

115 / 230 V

Input Frequency

47 - 63 Hz

Input Current

< 3.5 A @ 115 Vrms, 60 Hz
< 2.0 A @ 230 Vrms, 50 Hz

Output

+3.3V@20A
+5V@22A
+12V1@14A
+12V2@16A
-12V@0.5A
+5VSB@2.5A

MTBF

>100,000 Hours

Fans

1 x 80mm sleeve-bearing fan linked with Thermal Sensor

Main Connector

20+4Pin

PCI-Express Connector

No

SATA Power Connector

2
Descripsion
Designed to fit most compact small form factor PC systems with high-power output in mind. Power specification is fully compatible to Intel and AMD power CPU and standard PC configurations. Design, minimum efficiency and output performance are certified by Intel Mt. Jade specification requirement. It features true 300W power output and 80mm cooling fan with thermal sensing technology. It is an excellent choice for compact, small form factor systems integration that demands higher power output requirement.
FSP Quality Assurance Program, a manufacturer's direct service guarantees quality and performance for a period of 3-Year, included. All models are qualified for RoHS, Lead-Free, Green Product (G.P) global environmental friendly status.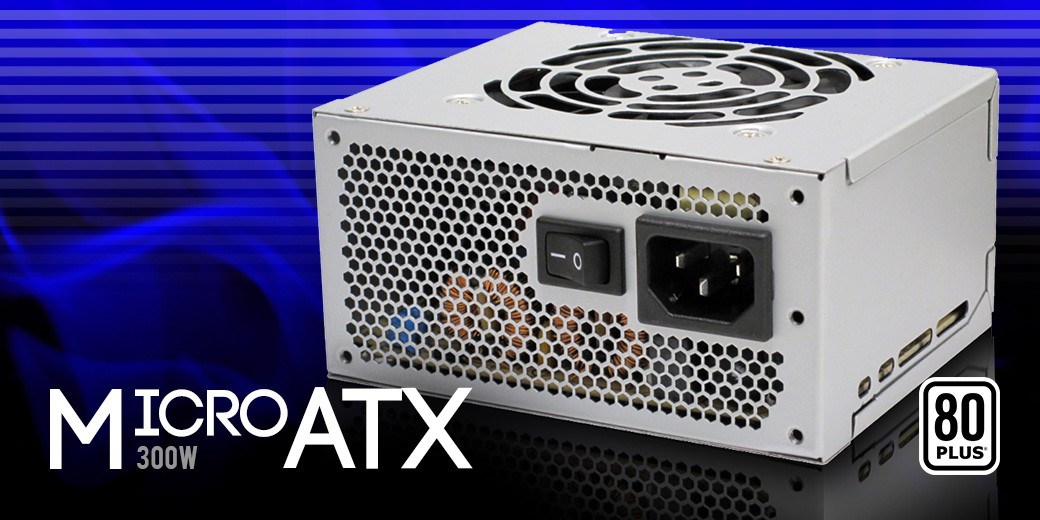 Thank you for your purchase.
When you buy from Techanic, your product is covered by a comprehensive local warranty to give you peace of mind. The warranty period depends on each respective Brands' policies as they apply to Singapore.
Buying from Techanic means your product has been automatically registered for you. You do not need to submit any additional requests or documents.
Visit us at 55 Serangoon North Ave 4 #09-01 Singapore 555859,
contact us at +65 8324 2642 (+65 Techanic) or email us at contact@techanic.com for any warranty-related matters.
Good
It is strong power with small shape, very useful